Getting Started
How to: Search for jobs online
Here's a brief guide of how to search for jobs, and some of our top tips to make sure your results are as relevant as possible.
16 and ready to work? Here's a handful of helpful hints to get your career off on the right foot:
Flexible working
How to start looking for work
Ok, so you know what type of job you're looking for. Our guide will help you find it, making sure you've considered all the options.
Not sure what an ATS is? We've got you covered. To make sure you're clear on how an ATS works, here's everything you need to know about applicant tracking systems:
Sometimes finding a new role really is a question of character. We've already covered how to get a reference, but here are a few things you need to know about writing a character reference for someone, and a template to help you get started:
Self-employment
So you want to be your own boss. If you're interested in working for yourself, here's our step-by-step guide to help you become your own boss:
Not going to uni: What to do next
What comes after school? It doesn't have to be uni. If you're considering not going to uni, here are a few options of what you could do next:
What job suits me?
No idea what you want to do with your life? To avoid being stuck in a job that could potentially make you dread going to work, here are some of the best ways to make sure you choose your career wisely…
Looking for a job that's got the goods? We've got you covered. To help you decide which role is right for you, here are five of the best jobs in the FMCG industry:
If you want to work in one of the UK's fastest growing industries, a job in the energy sector could be the perfect career move for you. Not sure what your options are? Here are some roles you could consider, and some of our top tips to help you get to there:
Where can I work?
What it's like to work for Apple
Want to take a bite out of Apple? 'Slide and unlock' is only the beginning. To make sure you're clear of the facts, and to give you an insight into the life of an Apple employee – here's what it's really like to work for Apple:
What it's like to work for Disney
Want to work 'where dreams come true'? To help you 'imagineer'* it, here's everything you need to know about working for Disney – wishing on a star not necessary…
Five of the coolest offices in the world
Need to get to meetings quicker? Why not take the slide? Here are five of the coolest offices in the world, and how you might be able to become a part of them (goodbye plain old desk):
Work from home jobs
Remote working interview questions
Not sure how to prove you'd be great at remote working? To help you with your interview preparation, here are five of the most common remote interview questions – and our advice on how to answer them: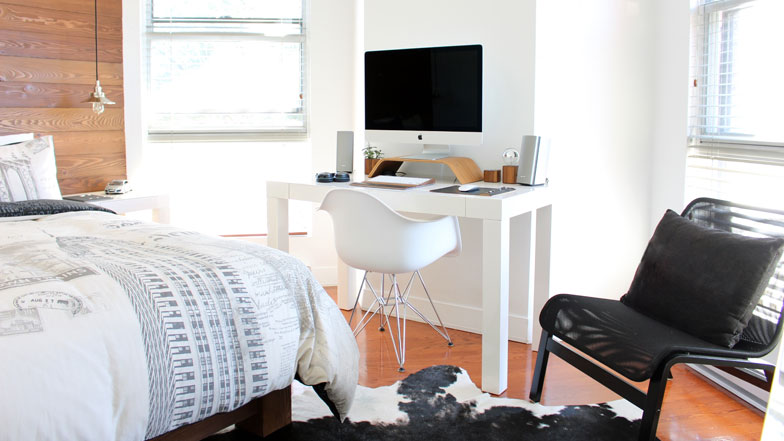 Want to work from home? Here are some careers to consider, and some of our top tips to help you get there:
Working from home: you either love it or loathe it. To help you maintain your productivity while you're working from home, here are some of our top tips…