Fascinated about all things tech? You should make it your career…
If you're interested in starting a career in tech, becoming IT certified could be the best way to break into the industry. Not only will it improve your earning potential, it'll also make you an attractive candidate to the most reputable employers. But which course is right for you?
To make you aware of your options, we spoke to online learning specialists e-Careers, who gave us a quick guide to the top tech courses you've never heard of (that you could be doing right now):
For aspiring Ethical Hackers…
CEH Certified Ethical Hacking Course
Let's face it – hacking doesn't have to be a dirty word.
In fact, with the importance of online security at an all-time high, Ethical Hackers' expertise is needed more than ever to protect businesses from malicious threats. How? Essentially, they fight fire with fire – using hackers' methods, techniques and tools against them.
This CEH certified Ethical hacking course will introduce you to all the main threats to information technology systems, giving you everything you need to master an ethical hacking methodology. The best part? It includes an up-to-date syllabus straight from the world-renowned EC Council.
Not only have they trained over 80,000 individuals, they've also certified more than 30,000 security professions, including everything from the US Army and the FBI, to Microsoft and IBM.
And with tutor support, downloadable course material, and access to LiveLabs, this industry-recognised course offers the perfect way to boost your earnings and future-proof your career.
What do I need? No previous experience or qualifications necessary.
How long will it last? As little as 40 hours, taken at your own pace.
Perfect for: People who were born to protect.
CEH Certified Ethical Hacking Course
For aspiring Web Developers…
Full Stack Bootcamp Diploma
Don't know your CSS3 from your Python? We've got you covered…
With 1.5 million tech jobs expected to be unfulfilled by 2020, there's never been a better time to get involved in the web development industry. By becoming certified, you could also benefit from excellent career progression opportunities and a salary of £50,000+.
This accredited programme will provide you with the knowledge, practical skills and certification you need to launch your career as a Full Stack Web Developer. It's broken down into four streams – covering basic skills, front end tech and scripting, back end technologies, relational databases, and much more.
Additionally, previous experience isn't necessary – as this course will provide you with everything you need to progress, even allowing you to build your own professional portfolio whilst studying.
And, as it's the only accredited Bootcamp in Europe, you're guaranteed to receive globally recognised diploma. What's not to like?
What do I need? There are no prerequisites for this qualification.
How long will it last? 1 year, taken at your own pace.
Perfect for: People who want to learn all the acronyms.
For aspiring IT professionals…
CompTIA A+ Technician Course
If you're looking to break into the world of IT, this is the course for you.
Including modules in hardware, networking, mobile devices, operating systems, software troubleshooting, and more, as well as expert tutor support and exams – the CompTIA A+ Technician course will provide you with everything you need to become a certified IT professional.
In fact, many of the biggest tech giants consider CompTIA A+ qualifications a prerequisite when recruiting for their IT staff – from BT to the U.S Department of Defence.
Still not convinced? Becoming CompTIA A+ qualified could also land you jobs with lucrative salaries, starting at £25,000 with the potential to earn much more. What's more, it's completely self-paced, meaning you can easily fit it around your schedule.
At the very least; you'll learn how to fix an IT issue without having to turn it off and on again.
What do I need? Absolutely nothing (except, you know, an interest in IT).
How long will it last? Around 40 hours, taken at your own pace.
Perfect for: People who like fixing things.
Why study with e-Careers?
e-Careers are an industry leading online training institution, offering accredited training courses from multiple awarding bodies.
Not only are they dedicated to delivering up-to-date course materials that are accessible across a range of platforms, they also provide the option to study flexibly – at a pace that suits you.
Other benefits of studying with e-Careers include:
Affordable, all-inclusive prices – with payment plans to suit your budget
Dedicated tutors available directly via phone, email and online
An easy to understand, step-by-step syllabus
Visual presentations, quizzes and exam simulators to help make your course as interactive and supportive as possible
Training videos led by experts within their field
Progress tracking, completion reports, and downloadable certificates to help validate your learning

Want to learn more about how a qualification could help your career? Enquire now.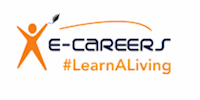 e-Careers support over 300,000 students across the world, helping them fulfil their potential and earn qualifications in everything from IT through to project management, accountancy and more. Reach your goals by taking an e-Careers course today. 
Sign up for more Career Advice