How to become a Lexicographer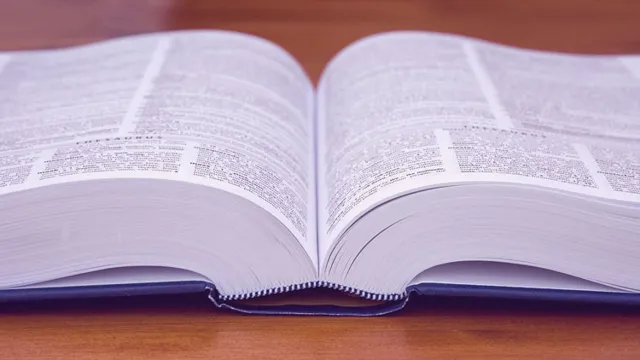 Want to be responsible for the official coinage of the word YOLO? You should start a splendiferous (definitely a real word) career in lexicography…
Lexicographers monitor and record developments in the English language in order to write, compile, and edit both online and printed dictionaries. Whether they're identifying new entries, researching and recording meanings, or inputting information into databases – a Lexicographer's role is all about shaping the English language by keeping an up-to-date record of its uses and connotations. Their duties vary depending on the type of dictionary they work for – which could include: English dictionaries, bilingual dictionaries, technical dictionaries, and English dictionaries for learners. They may also work on other reference texts, specialist dictionaries (e.g. medical), and encyclopaedias. General duties for a Lexicographer could include:
Researching and identifying new words
Creating well-structured and accurate definitions
Considering the etymology, meaning, and context of words
Understanding and representing various meanings
Reviewing and editing existing entries
Proofreading text
Ensuring style and format is in line with the dictionary's protocol
Translating words and expressions (if working on a bilingual dictionary)
An excellent grasp and in depth understanding of the English language is essential for any aspiring Lexicographer. These skills will allow you to create grammatically and contextually correct definitions as well as spot any mistakes in existing entries. Additionally, you'll need a great eye for detail and an ability to work in a fast-paced manner whilst maintaining logic and accuracy. And, if you've never read a dictionary purely for fun, this role
probably
isn't for you. To become a Lexicographer, you'll also need:
The ability to research and record data effectively
An up-to-date and advanced knowledge of language
An extensive vocabulary
Excellent organisational skills
An efficient and precise work ethic
A good combination of creativity and logic
Patience and determination
Assistant Editor
Up to £18,000
Lexicographer
Up to £30,000
Senior Lexicographer
Up to £40,000
"I've always been interested in the English language. Even as a kid, I'd read the dictionary every night whilst all my friends would read Tracy Beaker, and glossary lessons at school were always my favourite. So it's no surprise that I went on to work as a Lexicographer really, after starting out as an assistant editor shortly following my graduation. For me, it's my dream job. My average day involves editing dictionary entries and updating meanings of words using a large database. Discovering new words is by far the most exciting part of being a Lexicographer, but it's definitely not a daily occurrence, and takes a lot of digging to ensure we're giving an accurate meaning. After all, the dictionary is never wrong, so neither are we. Well, almost never (thank god for proof-reading)…"
Get qualified
You'll need to have a degree to join the field of lexicography, and although those who have studied related subjects (e.g. English, linguistics, languages) are preferred, graduates from other fields will also be considered.