How to become an Engineering Technician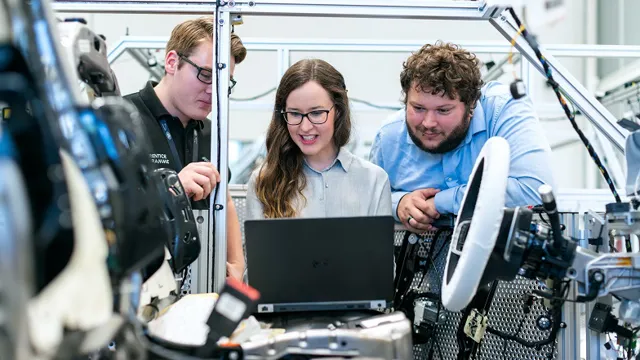 Are you always tinkering with things to see how they work? A job as an engineering technician could be the ideal career path for you...
An engineering technician works alongside engineers, assisting them in the research and development of new technologies. 
Engineering technicians are project based and are responsible for gathering and analysing data collected from research, testing products to identify any flaws and areas for improvement, helping to conduct tests and record data. 
Engineering technicians can work in several fields, including: mechanical engineering, civil engineering, environmental engineering, electrical and electronic engineering.
The tasks an engineering technician performs will depend on what field they work in, but may include: 
Working alongside engineers to design, build and test solutions for different engineering problems

Reviewing and modify existing designs 

Conducting research, analysing data and writing up reports with findings of the research

Using  Computer-aided design (CAD) software to develop designs and incorporate feedback from engineers

Maintaining accurate records

Preparing presentations 
You'll need strong analytical thinking and mathematical skills to become an engineering technician, as a large proportion of your work will involve analysing data collected from research, tests and roundtable discussions. 
The findings of this analysis may be used to modify existing designs or shape the development  of new designs, so excellent attention to detail is similarly essential. 
Other skills needed to become an engineering technician include: 
An understanding of the latest engineering technology

Proactivity, and self-motivational skills

Flexibility

Patience 

Research skills

Excellent interpersonal and communication skills 
Engineering technician
Up to £30,000
Engineering supervisor
Up to £40,000
Engineering project manager
Up to £70,000
"

I've been working as an engineering technician for the past two years, and I'm finding it to be a rewarding career choice. The job is very hands-on, and you get to be involved with exciting projects and shaping the final design of new technologies. Being a self-starter definitely helps in the job, and you're largely given a lot of autonomy. The best part is getting to work on evolving technologies and working alongside skilled professionals is a great way to further my knowledge.

"
Get qualified
Most employers specify that candidates need to have a degree in the field they want to work in (e.g. bachelor's degree in civil engineering). Another route is to take on an apprenticeship, which usually lasts between two to four years.  A course  can also teach you some of the skills needed to become an engineering technician, if you don't yet know whether you want to commit to it as a full-time career.