Recruitment Consultant Level 3, 4 and 5
ABC Awards Endorsed Certificate included in the price| Tutor Support | No Hidden Fee I 5 Additional CPD Courses included
Summary
Price
Save 94%
£110
inc VAT (was £1,699)
Offer ends 24 February 2020
Study method
Online, self-paced
Access to content
12 Months
Achievement
Level 5 Diploma
10 CPD points / hours
Additional info
Exam(s) / assessment(s) is included in price
Tutor is available to students
Overview
Get an incredible learning opportunity just for £110 containing Level 3+4+5 Recruitment Consultant, printed ABC endorsed certificate, tutor support and assessment worth £1699. No hidden fees, simply enrol to this amazing bundle course and save £1589, get 12 months access to high quality and self-paced Recruitment Consultant diploma course. Cherry on top, you will get premium 5 CPD courses for FREE that will add even more to your skill sets!
Package includes:
Recruitment Consultant Level 3
Recruitment Consultant Level 4
Recruitment Consultant Level 5
Level 5 ABC Awards endorsed certification for Recruitment Consultant
Transcript containing all units of level 3, 4 and 5
5 Additional Premium CPD Courses:
Creativity and Problem Solving Skills
Goals Setting & Time Management Skills
Effective Communication Skills
Crisis Management Course
Meeting Management
Learn to guide people towards their dream jobs, and help companies find their perfect employees as a trusted recruitment consultant. Helping someone find their perfect vocation is a rewarding role and also helps modern businesses evolve and run smoothly. If this is the ideal role for you, we can help train you to become a credible candidate for this position. We've pushed together all the learning points from levels 3, 4, and 5 of our Recruitment Consultant courses and crafted it into one comprehensive learning program. This allows you to complete the full learning curve in one fell swoop and become a certified consultant and expert in the recruitment trade.
Everybody needs guidance when looking for a job. Whether it's a graduate looking for that first major role, or a seasoned professional looking for a major career change, the employment sector is a thriving market full of possibilities. You can make a great difference to someone's life and opportunities by interacting with job-seekers and liaising with businesses. We can help you in that ambition with this expertly compiled learning program. The Recruitment Consultant Level 3, 4 and 5combined course will train you to use your social and business skills to understand the requirements of your clients and make induction as easy as possible. The course is endorsed by ABC Awards – a regulated organisation that ensures professional and reputable certification which will give you a major advantage in gaining a role in the recruitment industry. the very best of chances when applying for a managerial role in marketing sector.
By taking this program, you will quickly gain the basic skills needed to be a recruitment expert and a qualified head-hunter. You'll be given an understanding of the history of the recruitment industry and how it has influenced the modern business world. The way in which organisations have increasingly embraced recruitment is explored with real-world statistics. You'll comprehensively learn how to become an excellent consultant and how to conform with UK legislation, whilst helping your candidate achieve their ambitions. The course examines how to attract clients and candidates, as well as dealing with rejections and promoting success stories. It all culminates with advice on how to successfully run a recruiting service from a managerial level. By finishing the course, you will have absorbed enough knowledge to provide the best consultancy skills for any business or candidate and find the right person for the right company.
The course is aimed at those who are just starting a role in the recruitment industry and have aspirations to kick-start their career to a higher level, and potentially run their own recruiting agency. It, therefore, benefits both beginners and professionals in this sector who want to provide an excellent service for their customers.
Achievement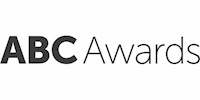 10 CPD points / hours
Description
Recruitment Consultant Level 3
The Recruitment Consultant Level 3 course explores the basic concept of recruitment and its importance on global employment
Some of the key topics you will learn in this course are:
Understand why businesses need recruiting
What "Headhunting" actually means
How to recruit candidates internally in an organisation
When the recruitment industry first appeared
The career opportunities that exist in recruitment
Learn who supplies recruitment firms with resources
The current state of the recruitment industry
Focusing on location during recruitment drives
How to help a candidate find the right sector
Enabling a candidates security and profitability
This is a course that is designed for those individuals who are beginning to work in recruitment and want to boost their knowledge base.
Recruitment Consultant Level 4
The Recruitment Consultant Level 4 course focuses on UK laws and legislation, and how to build a successful recruitment business.
Some of the key topics you will learn in this course are:
The continuing growth of recruitment in the UK
How UK recruitment was portrayed during 2019
What licenses are needed to run a recruitment agency in the UK
The existing legislation that governs recruitment in the UK
How to establish yourself as a reputable recruitment consultant
The best way to improve your recruiting skills
Explaining the stages of a Recruitment Cycle
How to bring a candidate into a Recruitment Cycle
Managing your candidate through a successful career
Learn to cope with candidate rejection
This course is aimed at those individuals who are comfortable with the fundamental procedures of recruitment and want to improve their existing skills in that area.
Recruitment Consultant Level 5
The Recruitment Consultant Level 5 course looks at more advanced recruitment strategies and how to make your recruitment business profitable.
Some of the key topics you will learn in this course are:
How to establish reliable communication links with clients
Working on your "approach" strategy
Decide on your specialisation areas for recruitment
Learning to build a unique brand for yourself
How to present yourself at job fairs and expos
Exploring the opportunities on job boards
Setting up an effective business plan
How to measure and review your success rate
The most effective way to price your recruitment services
Using specialist software to find prospective candidates
This course is designed for experienced individuals who want to take business and recruitment success rate to the next level.
Course Syllabus
Recruitment Consultant Level 3
Module 1: Basics of Recruitment
What Does Recruitment Mean?
Recruitment Agency Types
Headhunters
Niche Recruiters
In-House Recruitment
Recruitment Consultancies
Internet Recruitment and Websites
Artistic and Scientific Recruiters
Module 2: History and Development of the Recruitment Industry
Brief Overview of the Inception of the Recruitment Industry
The Importance of the Recruitment Industry
A Career in Recruitment
The Structure of the Recruitment Industry
Industry Suppliers
Module 3: The Worldwide Employment Industry
The Employment Industry in 2016
The Key Statistics
Regional Focus
Enabling Work
Enabling Adaptation
Enabling Security
Enabling Prosperity
Recruitment Consultant Level 4
Module 4: The UK Recruitment Industry Statistics
Steady Growth
Sharp Growth in Number of Recruitment Startups
Recruitment Growth during the Recession
Recruitment Industry Growth after the Recession
UK Employment Growth
Embracing Technology to Enable Recruitment Industry Growth
Reduced Barriers to Finance Increased Growth in Recruitment Agencies
UK Economic Growth in 2019
UK Industries Forecast to Grow in 2019 and Beyond
Module 5: The UK Recruitment Legislations Guide
Requirement of Licence
Recruitment Agency Regulations
Other Vital Laws
Recruitment Industry Bodies
Module 6: How to Become a Successful Recruitment Consultant
Job Description
Responsibilities of a Recruitment Consultant
Remuneration in the Recruitment Sector
Qualifications and Skills
Tips to Improve Your Recruitment Skills
The Working Environment
Conclusion
Module 7: Overview of the Recruitment Cycle
Components of the Recruitment Cycle
Candidate Management
Client Acquisition
Recruitment Strategy
Candidate Attraction
Where to Start in the Recruitment Cycle
Module 8: Candidate Management
Importance of Candidate Management
Recruiter's Brand
Candidate Management Process
The Key to Candidate Management
The First Contact
Evaluating the Candidate
Qualifying the Candidate
Interviewing the Candidates
Preparing For and Conducting an Interview
Placement Strategies
Marketing SPEQ Candidates
Interview Arrangements
After the Interview
Managing a Rejection
Managing the Offer
Closing the Deal
Managing the Resignation
Managing Your Candidate Through to Start Date and Beyond
Recruitment Consultant Level 5
Module 9: Client Acquisition
Importance of Communication
Getting a New Client
The Approach Strategy
Choose Your Approach Strategy
Candidate-Led Approach
Service-Led Approach
Developing Your Client
Module 10: Recruitment Strategy
Basics of Recruitment Strategy
Decide Your Objective
Cost of Candidate Acquisition
Module 11: Candidate Attraction
Basics of Candidate Attraction
Resourcing From Your In-House Database
Job Fairs
Module 12: Developing a Business Strategy and Key Performance Indicators
Starting a Business Plan
Business Planning Process Objectives
Setting Goals
Module 13: How to Successfully Run a Recruiting Service
Recruitment Agency
The Recruitment Industry
Accreditation
Euston College is an approved reselling partner for ABC Awards courses under Course Gate. This course has been designed by Course Gate to meet the needs of learners and employers that cannot be satisfied through current regulated qualifications. It has been endorsed under the ABC Awards and Certa Awards Quality License Scheme, which means that Course Gate has conducted an external quality check to ensure that the organisation and the courses provided meet specific criteria.
An ABC Awards & Certa Awards endorsement ensures high standards of competency through thorough and meticulous quality audits carried out by certified external auditors. Course reviews are included in the endorsement process. Completion of this course does not ensure a regulated qualification but may be used as a certificate of recognition of skills gained.
The Learner Unit Summary may be used as proof of Prior Learning if you intend to continue your studies in this field. The learning outcomes of the course have been benchmarked at Level 3,4 and 5 in line with level descriptors published by Ofqual, which is an international guideline to indicate the level of learning and demand required to successfully complete this course.
Assessment and Certification
To make the evaluation process much more convenient for you, we've added the feature of automatic assessment. After you finish each module, you'll participate in an online MCQ test. Each test will be marked instantly, and you'll receive the result immediately as well. The passing score on each test is 60%.
After successfully passing all the exams, you will be eligible to claim a professional certificate endorsed by ABC Awards without any cost. Your certificate will be issued by ABC Awards – a regulated organisation that makes you stand out in the global marketplace.
Who is this course for?
This Recruitment Consultant Level 3, 4, and 5 combined course is designed for those who want to start working in the recruitment industry, and potentially build up a business from scratch. As it provides a full learning curve, it is appropriate for newcomers and seasoned professionals in this sector. It combines the teaching of recruitment methods and the relationships with candidates and clients. Completion of the course will result in recognised certification of your knowledge and skills. The course is designed for convenient long-distance learning, with educational modules that can be taken at your own convenience.
Career path
This Recruitment Consultant Level 3, 4, and 5 course will give you everything you need to become a respected and successful recruiter of candidates and prospective employees. This will be suitable for those who aspire to roles like;
Candidate Manager
Recruitment Specialist
Trainee Recruitment Consultant
In-house Recruiter
Recruitment Consultant
Senior Recruitment Consultant
Questions and answers
Currently there are no Q&As for this course.Be the first to ask a question.
Rating and reviews
Currently there are no reviews for this course. Be the first to leave a review.
Leave a review
Legal information
This course is advertised on reed.co.uk by the Course Provider, whose terms and conditions apply. Purchases are made directly from the Course Provider, and as such, content and materials are supplied by the Course Provider directly. Reed is acting as agent and not reseller in relation to this course. Reed's only responsibility is to facilitate your payment for the course. It is your responsibility to review and agree to the Course Provider's terms and conditions and satisfy yourself as to the suitability of the course you intend to purchase. Reed will not have any responsibility for the content of the course and/or associated materials.