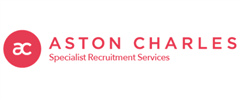 Jobs from Aston Charles
Baker Tilly is a leading independent firm of chartered accountants and business advisers, providing innovative, holistic solutions to todays commercial problems. We have a varied client portfolio (both in terms of size and markets), a top 10 rating in the UK and, by being part of Summit International, strong links worldwide. This puts us in an ideal position to offer you high-level front-line responsibility and a commitment to your personal and technical development.
Work offered
Chartered Accountancy
Tax
Business Recovery
Company Secretarial
Your Development
We have a true commitment to training of the highest sandards providing a sound base for academic achievement and professional development. A three-year structured graduate programme, combining internal and external study, ensures you to receive the feedback, assistance and guidance to achieve chartered status and build a successful career.
Career Progression
Early responsibility and rapid progression are a fact of life at Baker Tilly because from the outset we are looking for our partners and managers of tomorrow. The breadth of our client base offers the chance to gain experience across the full spectrum of auditing, accounting and business services. You should expect to be working on major projects and supervising staff within 18 months of joining the firm and, following qualification, there will be opportunities to work in a mainstream advisory capacity or move into specialist areas.
Reward
Starting salaries reflect the current market rate. Tereafter, salary progression and promotion are based purely on merit, ability and examination success. At Baker Tilly, our aim is to develop business advisers and managers in the fullest sense. Its a steep, challenging learning curve, but if you have the motivation and ambition to succeed, we will support you all the way.
Our Requirements
We welcome applicants with a strong academic background in any subject - a healthy mix of disciplines ensures a broad outlook. You should be numerate and analytical with excellent communication and interpersonal skills. Above all, were looking for people with confidence, commitment and initiative - individuals who thrive on hard work and welcome responsibility.
Where are the vacancies?
Opportunities exist in the following locations:
London
Birmingham
Bradford
Bristol
Bromley
Chelmsford
Chester
Crawley
Guildford
Manchester
Milton Keynes
Warrington
Watford
Yeovil
If you are interested in opportunities with Baker Tilly, please visit our website at www.bakertilly.co.uk or telephone the Human Resources department on 020 7413 5100 for an application form.