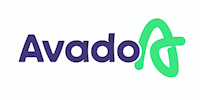 Find out more about Avado
Sorry, your search returned no results. Modify your search to get more results.
FAQs
What AAT courses are available on reed.co.uk?
reed.co.uk offers a large variety of AAT courses which you can choose from based on your learning needs and goals. The AAT courses on offer vary in time duration and study method, with many offering tutor support. Depending on your learning outcomes, reed.co.uk also has AAT courses which offer CPD points/hours or qualifications.
What is a qualification?
A qualification can only be delivered by an awarding body which is regulated by a government body. The one you will most commonly see on site is OFQUAL, the government regulating body for England - but there is a different regulating body for each country in the United Kingdom, as well as the Republic of Ireland. Each regulating body maintains a list of the qualifications it regulates.
How do I study AAT courses on reed.co.uk?
There are several ways in which you can study AAT on reed.co.uk. The most common ways are by enrolling on to an online AAT course where the content will be accessed online or by enrolling on to a classroom AAT course where the course will be taught in an in-person classroom format, at a given location. reed.co.uk also offers distance learning courses and in-company courses if these are the preferred methods of study you are looking for.
Does reed.co.uk have courses for free?
Yes, reed.co.uk has a wide range of free courses in a variety of subject areas. These free courses are a great way to explore a subject you're interested in without a financial commitment. You can find them by visiting the free page.