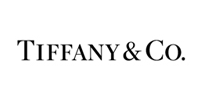 Jobs from Tiffany & Co.
Tiffany & Co. ...the name instils images of true Love, romance and of course, The Blue Box. It is a symbol of excellence.
For 175 years Tiffany has created a legacy of exquisite design and romantic ideals. Tiffany & Co.'s rich heritage of celebrated artists, creative milestones and magnificent jewellery sets the foundation upon which our employees stand.
It is these employees and their ardent love for the brand that creates a place to work unlike any other. Tiffany employees are a rare combination of passionate, loyal, charismatic, polished, kind, and focused individuals. They set very high expectations for themselves, their employees and their peers.
Tiffany's growth is dependent on our talented and diverse professionals who are committed to enriching our future, while preserving our legacy.
In turn, Tiffany believes its people are its greatest asset and works everyday to make the Tiffany dream come true for its employees. The love story between Tiffany and its employees is the embodiment of the brand and leads to a magical mix that is only… Tiffany.