The following job is no longer available:
Care Assistant - Ponteland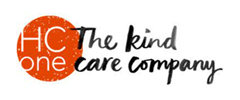 Care Assistant - Ponteland
Be one of the first ten applicants
£8.33 - £8.53 per hour
Gateshead

,

Tyne And Wear
Permanent, full-time or part-time
---
About The Role
Home Carer – Community based role - Park Time vacancy based in the Ponteland area.
Providing care and support to older people and adults in the community to help them achieve their personal aims and objectives in accordance with their individual support plans.
This may take place in a variety of settings, predominantly in the person's own home but this may include supporting the Service User to access community activities and other services such as education, sports, leisure, other day care activities or appointments.
This role attracts a permanent contract with guaranteed weekly hours that are flexible and fair. Ideal for those with other commitments.
Mileage is paid
Uniform is provided free of charge
DBS included free of charge
Day Shift
Please note a driving licence is required.
Care Home - Care Assistant
As a Carer at HC One, you'll value kindness above all. Because it drives every aspect of our Dementia, Nursing, Residential and Specialist care homes. Every single person who works here understands that our residents are people just like them with their own stories to tell. And, by joining us, you'll have a wonderful opportunity to support residents with all aspects of day to day living and to undertake other activities to assist in the running of the home.
About You
For you, that will mean delivering a level of care that truly comes from the heart. It's about making sure our residents never lose their dignity or sense of individuality as you get involved in general activities. And, whether you're helping someone with limited mobility to learn to use an aid, offering emotional support to a confused or distressed resident or delivering care to someone at the end of their life, you'll always have their well being in mind above anything else.
Ideally, you'll have an S/NVQ 2 Diploma in Health & Social Care, a driving licence, a background in person centred care planning and knowledge of caring for people with dementia. What's essential, though, are your brilliant, positive energy and natural ability to get along with people. You'll know what good record keeping looks like and be able to manage your time effectively. And, whenever you communicate with a resident or co-worker, you'll be truly considerate and kind.
We're on a mission to be the first choice care service for Residents and colleagues in each of the communities we serve.
We offer professional residential, nursing and specialist dementia care for older people. We aim to be the first choice care service in each community for Residents and colleagues; we will achieve this mission through providing the kindest possible care to Residents in over 300 care settings across the United Kingdom
You can apply for this role by following the apply now link or you can send you CV to
About The Company
Not Specified
Reference: 39485719
Bank or payment details should never be provided when applying for a job. For information on how to stay safe in your job search, visit SAFERjobs.
Report this job