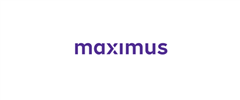 Business Administrator
£20,000 per annum
Nottingham

,

Nottinghamshire
Permanent, full-time
---
Centre for Health and Disability Assessments (CHDA) delivers the Health Assessment Advisory Service on behalf of the Department for Work and Pensions (DWP). With over 150 Assessment Centres across the UK, our highly trained doctors, nurses and physiotherapists carry out high-quality, respectful and fair functional assessments to understand how an illness or disability affects peoples' daily life so that they can get the support they need and move forward with their lives.
Job Summary
To provide back-office support and administrative services to healthcare and other administration employees within the designated Centre location or region.
Job Description
Acting as the primary clerical support resource for internal and external customers.
Managing telephone, fax and e-mail queries from third parties.
Maintaining customers files in line with data protection requirements.
Accurate dispatching of information as required via external courier.
Accurately data entry onto the in-house information system.
Working within established processes and key performance indicators.
Liaison with other teams and medical colleagues.
Data collation.
General office administration duties, including documenting invoices, updating spreadsheets and filing.
Other ad hoc duties as required
Person Specification
Fluent English language skills: spoken and written in a clear, caring, courteous and professional manner.
Attention to detail in relation to office administration duties essential for the job.
Keen organization skills with respect to logical filing and record keeping both paper and electronic.
IT literacy: Able to confidently use MS Word, Excel and Outlook to a basic standard e.g. Able to create letters from scratch, use spread sheets to capture, update and store data in a clear and logical manner from scratch. Able to read and send emails / attachments etc.
Able to deliver work to set targets and be self-motivated, effectively structuring daily activities ensuring effective outcome.
Willingness to travel as required by the business and undertake other duties and working patterns as required.
The role is 37.5 hours a week, weekdays (Monday to Friday) only. Succesful candidates will be contacted by a member of our recruitment team.
Required skills
Communication Skills
Customer Services
General Admin
Office Support
Organization Skills
Reference: 39685816
Bank or payment details should never be provided when applying for a job. For information on how to stay safe in your job search, visit SAFERjobs.
Report this job