The following job is no longer available:
Billing Coordinator - Entry Level Finance - Ealing Broadway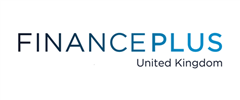 Billing Coordinator - Entry Level Finance - Ealing Broadway
£19,000 per annum
West London

,

London
Permanent, full-time
---
About Financeplus:
Financeplus is WPP's internal Financial Shared Service organisation, providing transactional back-office financial services to WPP companies. Financeplus supports a range of processes including:
- Accounts Payable
- Accounts Receivable
- Media Billing & Payments
- Treasury
- Accounting and Reporting
- Statutory reporting
By consolidating activities under one roof, Financeplus takes advantage of volume to deliver increased efficiency. This is achieved by standardising, streamlining and aligning relevant processes, and introducing tools & technology to drive effectiveness across our operations. By taking over transactional financial activities, Financeplus allows our agencies to focus on commercial activities, client management and revenue / cost management.
Financeplus UK was the first Financeplus, opening in 2011. There are now have offices in Australia, India, Malaysia, Mexico, Spain, the UK and the USA, and have recently started in Venezuela.
Financeplus has a clearly defined migration methodology that we will use for all future deployments. This will ensure a smoother transfer of activities with full clarity and proper preparation.
Department:
The department consists of 3 Senior Billing Analysts and 24 Billers (coordinators & Analysts). They are responsible for the billing of media for Blue Chip clients, on behalf of several internal clients within the WPP group along with producing vital reports daily, weekly & monthly on the unbilled value.
The team are responsible for billing between £300m - £400M each month, across 1300 external clients and intercompany accounts on behalf of 6 internal clients.
The department liaises with Internal & External Finance Directors and Finance teams, WPP Treasury, internal & auditors and with the various Finance teams within Financeplus constantly throughout the year.
Job Purpose:
Process billing activities for an assigned group of customers to ensure billing for those customers is complete, accurate, in the required customer format and is issued in a timely manner.
To operate the billing process in line with a set of financial and non-financial KPI's for that Customer Group.
Work effectively with internal and external customers on billing queries, supporting documents, contractual changes, client liaison, prospective sales and timely cash collections.
Adhere to the documented billing process and customer information.
Develop skills to ensure adequate cover can be provided within the Customer Group and Billing Team by receiving cross training.
To ensure our customers have a good experience of Billing.
Principal Competencies
Creates Winning Relationships:
Interact professionally with internal and external customers.
Maintain relationships at the relevant level with internal and external customers in the Group.
Communicate relationship details to the Billing Analyst and escalate issues accordingly.
Promote the Department on a regular basis in internal; and external meetings.
Communicate the billing process to internal and external customers.
Achievement Orientation:
Assist with the maintenance of Permanent Files on all Customers in the group according to Guidelines.
Provide reconciliations according to Guidelines.
Ensure billing is complete, accurate and delivered on time for all customers in Group.
Ensure input received is of sufficient quality to bill effectively. Work with providers where input is of insufficient quality.
Personal Effectiveness:
Produce timely, accurate billing for all customers in the Group according to Guidelines.
Assist with the resolution of Customer queries and raise relevant documentation.
Produce billing in accordance with the Billing Calendar to ensure delivery is achieved.
Provide support to the Billing Analyst and continue to provide a professional service in his/her absence.
Resilience:
Display a flexible approach to change.
Maintain effective work behaviour whilst under pressure and during setbacks.
Demonstrate an ability to deal with confrontational situations.
Impact and Influence:
Lead by example and inspire confidence.
Demonstrate the ability to influence, persuade and motivate others.
Demonstrate an adaptable style or approach in accordance with the situation or persons involved.
Continuous Improvement:
Receive and provide cross training to all group members and other Billing Analysts.
Implement Change Management processes in accordance with Guidelines.
Innovation:
Contribute to regular reviews of the activities of the Billing function to ensure efficient workflow and best practices are maintained, making recommendations for change and implementing these once agreed.
Professionalism:
Ensure compliance with the HRMC and other legislative requirements.
Implement and maintain a control framework in line with the US requirements as required by the Sarbanes-Oxley legislation.
Knowledge & Skills:
Essential
Excellent written and oral communication skills.
Excellent IT skills. (Microsoft Office)
Good analytical skills.
Good understanding of general accounting principles relating to the Sales ledger.
People's skills.
Good problem-solving skills.
Characteristics of the candidate
Proactive.
Team player, innovative.
Able to influence and persuade.
Able to communicate to all levels of people. Good listening skills.
Required skills
AAT
Billing
Finance
Finance Team
Sales Ledger
Reference: 33254611
Bank or payment details should never be provided when applying for a job. For information on how to stay safe in your job search, visit SAFERjobs.
Report this job