Why reed.co.uk?
We're trusted
From start-ups to SMEs to global enterprises, over 38,000 employers trust us to deliver the talent they need
We deliver results
Every five minutes, someone in Britain starts a new job with a business hiring on reed.co.uk1
We make hiring easy
84% of businesses using reed.co.uk find their next hire from our audience of talented jobseekers2
We're the #1 choice3
Candidates across the UK in every sector and at every pay level choose us first: 15.5 million are active right now
Start recruiting in 4 simple steps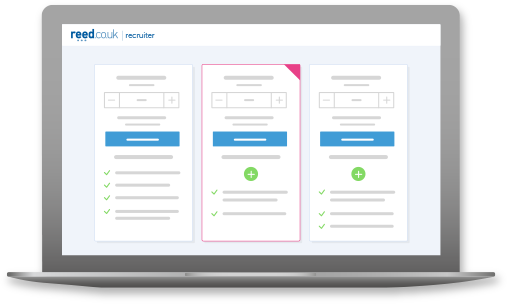 1. Choose
Choose the job advert to suit your needs. Save with multiple ads.
2. Post
Post your job instantly – we'll advise you on how to get the most out of your advert
3. Manage
Applications delivered direct to your inbox. Applicant management tools help you screen and rate candidates
4. Start hiring
Manage your recruitment on the go using our recruiter mobile app
What our SME customers say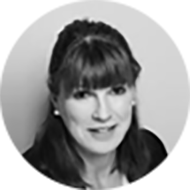 Delia Roberts
Associate Director
"The service agreement was very easy to complete and reed.co.uk kindly helped formulate the advert, which was then posted very quickly. Our advert received CVs from 10 candidates, we interviewed three, and offered the job to one of them. It was extremely good value for money and I will definitely be recommending the site to my colleagues."

Oliver Steele
UK Advertising and Branding Manager
"reed.co.uk have consistently provided us with a high volume of quality applicants spanning over five years. The team are always on hand to provide expert advice and will assist in ensuring maximum exposure is gained from every application channel."
Julian Shovlin
Founder and Managing Director
"The volume and quality of applications we get through reed.co.uk is incomparable with any other platform"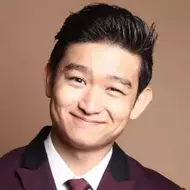 Kazuma Kato
Business Development
"I've been very happy with using reed.co.uk, mostly its ease of use. I liked the way I received applications via email, and that the CVs were attached to the email itself. I liked that, a direct reply to the email, resulted in a direct response to the candidate themselves! I would most highly recommend reed.co.uk. I received such excellent customer service, all of my queries were dealt with efficiently and in a lovely manner"