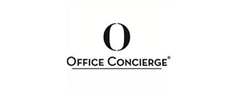 Jobs from The Office Concierge Company Limited
Office Concierge is the leading independent provider of Reception Management Services in London.
Our Concierge Operatives deliver an unsurpassed five star hotel-style visitor experience to a large number of prestigious office buildings in the West End, City and Canary Wharf.
What we do
Our dynamic Reception Management Service primarily focuses on reception, meet and greet, meeting room management, switchboard and corporate help desk, together with the provision for a range of concierge services.
What we look for
We require individuals who want to develop a career in Corporate Reception. We look for individuals with a solid customer service background; airline, hotel, corporate or similar, who are well-presented, proactive, friendly and fluent in English. First class presentation, excellent communication and good IT skills are all essential.
Work for us
We believe in recognising and rewarding talent. We offer attractive salaries, substantial training, excellent benefits and our policy of promotion from within offers real opportunities for developing your career with Office Concierge.
Salaries start at £20,000 plus a benefits package worth approximately £2,000.
If you think you've got the potential to succeed at Office Concierge then apply with CV to recruitment@officeconcierge.co.uk or apply online at www.officeconcierge.co.uk
Office Concierge Company Limited
36 Queen Anne Street, London, W1G 8HF
Tel: 02074671000