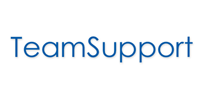 Jobs from Team Support Staff
Team Support is an independent company offering temporary and permanent recruitment solutions to organisations across the UK, from Scotland to the South of England. Since 1989, we have built our reputation for providing a professional, friendly and high quality recruitment service.
All of our branches recruit for temporary, contract and permanent staff within our specialist industry sectors:
Logistics
Driving
Office Support
Manufacturing
Public Sector
Catering
Food Production
Social Care
Contact Centre
Team Support provides a full range of recruitment solutions, from short term emergency staffing, to strategic flexible work forces and permanent team members.
Our clients come to us with a wide range of recruitment needs, from large scale recruitment drives to individual roles and 'hard to find' expertise.
We also have vast experience in managing on-site recruitment projects, including multi-site operations and TUPE transfer of workforces.
Our strict candidate vetting procedures include pre-screening, face to face interview, skills assessment and testing with thorough right to work and identity checks; skills assessment and testing can be specifically designed to suit each client. All qualifications and certifications are also verified at the time of interview, and for temporary and contract staff we obtain previous employment references.
We believe that by working in partnership with our clients we are able to provide a more efficient and intuitive recruitment service to suit your individual business needs. To find out how we can assist you with any of your recruitment requirements, please contact your nearest branch to speak to one of our team.