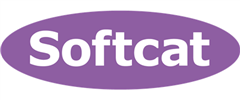 Jobs from Softcat
About us
We are a leading provider of IT infrastructure to the corporate and public sectors. We care passionately about two things: outstanding employee satisfaction and world-class customer service. We believe the former drives the latter.
We provide organizations with software licensing, client computing, data centre infrastructure, networking and security combined with all the services they require to design, implement, support and manage these solutions; on premise or in the cloud.
Graduates keep telling us that the number-one thing they look for in a career is 'prospects for development'. And together with outstanding training, pay and perks, and a working environment like no other, that's exactly what we have to offer. We win big awards because of it. This year we were awarded the 2nd best place to work by Great Places To Work® and 6th in Europe.
Why are we recruiting?
We were awarded 2nd best place to work in the UK by Great Places to Work for two consecutive years and 8th in Europe in 2015 (Large sized business). We need to keep recruiting to support this extraordinary rate of growth. At our offices in London, Manchester, Bristol, Leeds, Scotland and Buckinghamshire, we're developing the most talented team of graduate IT sales executives and account managers in the country.
What does the job involve?
Selling IT. You will manage accounts, understand clients' needs, introduce new products and deliver a first-class service. To begin with, your role will focus on business development: contacting prospects, targeting new accounts for Softcat, and following up marketing activity.
As well as having the drive to succeed, you need to be an intelligent, articulate communicator with the right to work in the UK. A university degree will stand you in good stead, but isn't a prerequisite. You don't need a background in IT - we'll provide the training.
By the way, we're also looking for graduates for engineer and consultant positions, and also for people in sales support, and administrative roles. Have a look at our website to find out what roles we have available.
Where are we based?
Our amazing graduate IT sales executive jobs are based in London, Manchester, Bristol, Leeds, Scotland and at our head office in Marlow, Buckinghamshire.
How will your career develop?
Our training and development manager is here to support you from day one, and future managers play a big part in your induction so you can later assess which sales team you would like to join. Our structured training programme will help you on your way, and we will support you in attaining relevant qualifications.
How much can you earn?
That's down to you. It's an uncapped commission for the sales role and the more you achieve, the more you earn. We offer a very competitive salary and one of the best commission structures within the industry.
What makes us different?
Softcat is an exhilarating place to work. We work very hard, but as you can see on our Facebook page, we also know how to have a good time. We take high-performing employees on holidays to places you wouldn't normally go - Cambodia, Monaco, Antarctica...
We believe that satisfied employees make for satisfied customers, which is why we offer student loan contributions, healthcare and dental plans, a company contributory pension, half-day holidays on your birthday, lunch at exclusive restaurants, and team-building activities.
This year we were awarded 2nd best place to work in the UK by GPTW for two consecutive years and 8th in Europe in 2015.