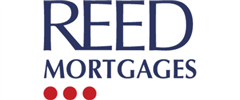 Jobs from Reed Mortgages
Following the recent growth in the Mortgage Market, the explosion in products available and the changes in legislation Reed have further developed their Mortgage focus.
In addition to specialised Consultants in your area and our dedicated National Accounts team we now also have a central recruitment team dealing with your needs via this website and our freephone number, which is:
0870 720 1007
This is to handle the high demand we have for candidates due to the large volume of vacancies we currently deal with, covering the many different sectors within the market. More detail can be found in the tabs above.
This website is purely dedicated to individuals in roles such as yours and our Consultants only deal with these positions and as such understand what you do and can offer educated guidance.
Click to look at the vacancies we are currently recruiting for.
---
For Employers
If you currently need help recruiting for a vacancy, a Reed Consultant can contact you directly to discuss your requirements.
Our professionally qualified consultants are dedicated to finding the right candidates to match your requirements and with over 300 offices across the UK, we can ensure a local and professional service.
If you would like Reed to help you to recruit for a vacancy, please leave us your details.