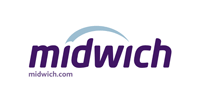 Jobs from Midwich ltd
Company Profile
Midwich is the UK's leading trade-only distributor of technology solutions with more than thirty five years of experience in the AV and IT channels. Distributing solutions in audiovisual, consumer electronics, print and imaging, Midwich is adept at developing sound commercial propositions for its vendor partners and prides itself on being first to market with value added opportunities for its reseller partners.
With a highly trained sales team and award-winning aftersales service, Midwich is renowned throughout the industry for its professional distribution of complete solutions from many of the world's leading electronics manufacturers. By providing resellers with industry-leading credit facilities, Midwich customers can benefit from increased flexibility.
Midwich Group is privately owned by its working directors, all of whom have extensive industry experience. Along with its associated companies, Midwich currently employs over 450 staff and serves more than 50,000 customers in the UK, Ireland, France, Germany, Australia and New Zealand.
Midwich has won many awards for excellence in the past decade and remains committed to its people, vendors and resellers