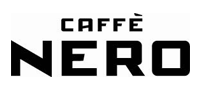 Jobs from Caffe Nero
OUR HISTORY
Gerry Ford founded Caffè Nero in 1997. His aim was to bring a premium, continental-style Cafè to Great Britain. He wanted it to be authentically Italian; serving premium espresso based coffee, fresh high quality food and to become a neighborhood gathering spot.
CREATING THE VISION
In 1997, Gerry bought five retail sites in London and began to create his vision. It took him about a year to get the brand right. In 1998, three more coffee houses were opened in London, bringing our total to eight stores, and in 1999, we moved outside of London for the first time, opening in Manchester. By the end of 2000, we had 31 stores and had become a national brand; we also won a British Design Council award for best company identity. In March 2001, Caffè Nero joined the London Stock Exchange and subsequently became the largest publicly listed coffee house company in the UK. By the end of the year, we had 80 coffee houses in 24 cities and towns.
GOING FROM STRENGTH TO STRENGTH
In 2002, 29 Aroma stores were acquired which established us as the largest independent coffee house in the UK with 106 stores. In 2004 another 12 sites were acquired from Coffee Republic and were integrated into the Group. In October 2005, Caffè Nero was named the 20th fastest growing company in Europe by Business Week magazine. That same year, Caffè Nero retained the number one position in Allegra's UK coffee rankings marking its fifth consecutive win and Gerry was named "UK Entrepreneur of the Year" by the Financial Times. A great year!
In early 2007, Gerry led a management buy-out of Caffè Nero and it became the largest privately owned, independent coffee house in the UK valued at circa £250m ($500m). Forever driving forwards, still in 2007 Gerry led our first international expansion into Turkey, at the same time launching a brand new Nero Express concept within train stations in the UK. In 2009, we opened our first stores in Dubai and the UAE. In 2012, we opened our first stores in Poland under the name of Green Caffè Nero. 2014 saw further expansion into the Republic of Ireland and Boston in the United States of America. Further international expansion is imminent!
TODAY
Today, Caffè Nero is proud to have well over 600 stores globally across 7 territories (UK, Cyprus, Republic of Ireland, UAE, USA, Poland, and Turkey!), with more than 5,000 employees, and the company continues to grow strongly. Caffè Nero has been part of the coffee culture revolution and has helped to raise the bar on the coffee quality available to customers through the introduction of handcrafted artisan coffee in hundreds of towns and cities. Through this, Caffè Nero has become one of the best-recognised and most admired coffee house brands in the world. Gerry is as much a part of the company today as he was in 1997.
We are proud of what we have achieved so far and we hope you will be too!

CHRIS
STORE MANAGER
"The ultimate goal for any Caffè Nero manager is to achieve Centre of Excellence status"
DANKA
AREA MANAGER
"The ultimate goal for any Caffè Nero manager is to achieve Centre of Excellence status"