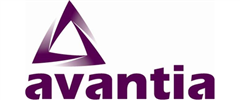 Jobs from Avantia Insurance Limited
About Avantia Group
Avantia is an award winning and regulated financial services technology business. We have an audited track-record, and have an excellent reputation in the UK general insurance community.
Avantia knows, invests in, and trades on its strength. Our business has built deep expertise and knowledge within the residential property insurance market in the UK. We have together built valuable and unique IP to support this strength, and to capitalise on our rich domain knowledge and passionate workforce.
Our HomeProtect consumer brand, which covers both 'standard' and 'non-standard' household insurance, is currently Avantia's most successful asset. The cornerstone behind HomeProtect's success is the question set and its sophisticated scheme analysis, all underpinned by the proprietary IP that supports Avantia's business model.
We are expanding and development is a big priority for us. If you're looking for a progressive career in financial services or technology, then Avantia is your ideal partner.
Award nominations
Awards Avantia has been nominated for, so far this year:
Finalist - British Insurance Awards: E-Business Award
Winner Silver - Transform Awards: Best Rebrand in the Financial Sector
Winner Bronze - Transform Awards: Best Creative Strategy
Finalist Nominee - Insurance Times Technology Awards
Finalist Nominee - UK Broker Awards: Marketing Initiative of the Year
Finalist Nominee - UK Broker Awards: Innovation Award
Finalist Nominee - Insurance Times Awards: Broker Innovation
Staff testimonials
"I am excited by the opportunity to be involved in making decisions that really make a difference, during our phase of enormous business growth." Simon Lea, Customer Services Manager
"Working at HomeProtect has given me the opportunity to progress into new areas of an operational insurance company and gain more experience within the market." Graham Paddon, Technical Product Manager
Company history
2013. 100 people working at Avantia House in Kingston upon Thames and over 100,000 customers across the Group's product lines. Avantia wins the Transform Awards, announced as Finalist at the British Insurance Awards, Finalist at the UK Broker Awards and Finalist at the Insurance Times Tech Awards.
2012. Rebranded HomeProtect and re-launched a new version of the online home insurance quote system, strengthening the Group's position as the change-maker amongst the growing number of intermediaries offering non-standard home insurance.
2011. Winner of the Ebusiness Award at UK Broker Awards due to a joint initiative with comparison website Confused.com.
2009. Developed and launched the first UK quote and buy service for "non-standard" home insurance, available under the HomeProtect brand.
2004. One of the first in the UK to market home insurance online, with a quote and buy facility. For a few years were positioned No 1 in Google for "home insurance".
2001. Avantia Group launched "webmoney" a very early and hugely successful online business, the 1st in the UK to develop an insurance policy which incorporated age-rating, lifestyle-based accident, sickness and unemployment policy.