The following job is no longer available:
Zipcar Team Leader - Customer Service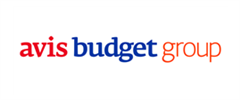 Zipcar Team Leader - Customer Service
Competitive salary
Bracknell

,

Berkshire
Permanent, full-time
---
Zipcar UK currently has a position available for high calibre New Members Team Leader, looking to further their customer focussed career in the mobility industry.
London is now our largest market globally, with over a quarter of a million members using a fleet of 3,000 vehicles across two services: our established Roundtrip offering and our newer one-way floating Flex service.
Overview of the role
Reporting to the Head of Insurance, International, the New Members Team Leader will be responsible to leading the new members team to ensure our members application process is as seamless and efficient as possible, while highlighting potential risks to the business to minimize financial loss and help provide a better, safer service
Duties and Responsibilities
The core responsibilities of this position include, but are not limited to:
Application Vetting:
Managing the New Members team to ensure vetting completion in a set time
Monitoring teams performance and motivating them to achieve their goals
Setting team and individual targets and ensuring they are met
Training all New Members team new starters on their full job role
Providing ongoing feedback, coaching and support to team members
Owning recruitment, daily staffing organization and task assignments
Handling complaints and escalations efficiently
Using multiple business tools to identify and assess risk flags
Keeping up to speed on current risk trends
Maintaining and updating Standard Operating Procedures
Identifying technical barriers to entry and working with engineering to overcome these
Risk Mitigation:
Identifying Credit Card and Identity fraud
Flagging potential suspicious applications
Investigating fraud rings applying
Conducting account reviews
Requirements & Qualifications
The successful candidate would ideally bring:
Experience of at least 2 years working in sales or customer services roles
Experience in Training agents
Experience dealing with escalated complaints
A strong understanding of Zipcar's goals and a high level of resourcefulness when reviewing service changes in order to drive a successful business.
Team player with an outgoing, friendly personality.
Excellent written and verbal communication skills and strong attention to detail.
Good knowledge of Microsoft Office based programs
Ability to multi-task efficiently and effectively
High level of personal drive and sound judgement
Tenacity, enthusiasm and a high work rate.
Ability to work on your own initiative
Strong intuition and ability to notice inconsistencies
Working Hours
40 hours and 5 days per week Monday - Sunday.
Standard shifts range from 9am - 6pm
Required skills
Customer Service
Management
Process Improvement
Team Leader
Reference: 39991320
Bank or payment details should never be provided when applying for a job. For information on how to stay safe in your job search, visit SAFERjobs.
Report this job