The following job is no longer available:
Weekend Porter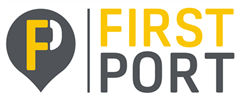 ---
Job Role: Weekend Porter (Ref 4215)
Location: Histon, Cambridge
Salary: £8.72 per hour plus benefits
Job Sector: Retirement - Independent Living
Hours: An average of 14.5 hours per week as follows:
Week 1 = Saturday & Sunday 9am - 3pm
Week 2 = Saturday 9am - 3pm & Sunday 9am - 9pm
As a Porter, you will contribute to our vision of being the leading residential property manager, as recognised by others by:
Ensuring there's a welcoming, friendly and courteous environment within the development
Making sure the building is well maintained, clean and safe
Taking appropriate action in the event of an emergency
The Porter is supervised by the Development Manager and reports to Area Manager
AboutYou
You will currently be working within or have experience of a customer service environment and have a passion for providing an exceptional level of customer service at all times, ideally in a face to face environment.
Warm and friendly communication comes naturally to you, and you are able to resolve issues and any complaints effectively to the customers complete satisfaction quickly and efficiently.
You have experience of challenging and/or emergency situations and always remain calm and take the necessary actions with a high standard of professionalism. Health and safety is of great importance to you, and you have experience of performing daily checks and keeping accurate records to ensure everything is kept up to date and fully compliant.
You are self-motivated and pro-active, you enjoy working independently but also enjoy having other supportive colleagues you can build relationships with at regular team meetings.
Your ideal role will be a varied one, where you're not stuck behind a desk all day;You enjoy working with people and helping to make a difference to enhance their lifestyle on a day to day basis.
AboutUs
FirstPort is the largest and most experienced residential property manager in the UK, employing more than 3,000 colleagues dedicated to looking after peoples' home.
Great property management is about more than just bricks and mortar. We recognise and value the contribution our people make to our business and we are committed to ensuring they are skilled and equipped to do the best job they can and that they have the opportunity to realise their full potential.
Our Values set out the commitments we have made to deliver excellent service and they inform the relationships that we have with customers and clients. They shape our culture and are used in measuring and rewarding performance.
MainResponsibilities
To take action in the event of an emergency and summon assistance from the appropriate authority.
To monitor the efficient working of the communication system, fire alarms and fire appliances.
To clean and maintain the communal areas of the building and to take any necessary action to meet difficulties, or remedy deficiencies in either the equipment or the premises and to report any such action to his/her line manager.
To report to the line manager breaches of the rules and regulations as contained within the lease.
To supervise the security arrangements and ensure lighting standards are maintained and that ambient temperatures in the communal areas are properly regulated.
To regulate the use of the car parking areas and ensuring communal areas are properly regulated.
To be responsible for the master keys whilst in your possession and to record and sign in the appropriate location when passing keys to another member of staff.
Internally the job holder will establish good working relationships with all appropriate company staff.
A high level of contact with residents will be required and in this connection, communication and diplomatic skills are of paramount importance together with a caring attitude at all times.
The job holder on occasion will be expected to deal with difficult and confused residents which will necessitate stressful situations.
OurValues
Friendly - We look out for people's best interests, and show them we care by dealing with them in a warm and friendly manner.
Inventive - We're creative and resourceful. We strive to improve what we do and how we do it, so we can provide the best ideas and solutions to look after people, their homes and communities.
Respectful - We listen, consult and take on-board people's opinions and needs. We understand the importance of the home and community in people's lives, and act with respect at all times.
Skilled - We've the qualifications, experience and take great pride in our work to con
Reference: 40404556
Bank or payment details should never be provided when applying for a job. For information on how to stay safe in your job search, visit SAFERjobs.
Report this job