Not sure what job you're looking for?
Explore thousands of possibilities that match your skills and interests with our partner Veer.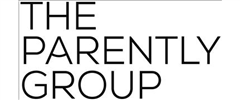 Based in Manchester, The Parently Group manufacture and market a portfolio of conscious kidswear brands for school, sport and play. These are David Luke School Uniform, Grass&Air and Juco.
We champion independent retail and scale growth through e-commerce. Our products meet the needs of today's modern family lifestyle. We speak the language of our consu…
Find out more about The Parently Group