Not sure what job you're looking for?
Explore thousands of possibilities that match your skills and interests with our partner Veer.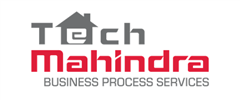 Tech Mahindra represents the connected world, offering innovative and customer-centric information technology experiences, enabling Enterprises, Associates and the Society to Rise™.
We are a USD 4.9 billion company with 131,500+ professionals across 90 countries, helping 946 global customers including Fortune 500 companies.
Our convergent, digital, d…
Find out more about Tech Mahindra Limited