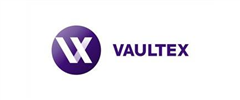 Tech Lead
Be one of the first ten applicants
Salary negotiable
Warrington

,

Cheshire
Permanent, full-time
---
The Company
The UK's leading cash processing company - Vaultex UK LTD are a joint venture between Barclays Bank and HSBC. When it comes to cash processing we are thought-leaders; developing ideas that the rest of the industry follows and adapting our service to meet the needs of our customers. Simply put, our role is to ensure that cash is widely available for use and that people continue to have confidence in cash as a payment method.
Typically, Vaultex handle around £160 billion worth of bank notes and coins a year - which, if laid end-to-end, would stretch to the moon and back. To be a key part of our Cash Processing team, we are looking for trustworthy, numerate people with great attention to detail. An accredited Living Wage Foundation employer with IIP (Investors in People) Champion Status, our external recognition as leaders in people management ensures successful applicants will enjoy career development opportunities, structured training and an excellent benefits package and a generous company pension.
The Role
A Tech Lead (Business Systems) is responsible for leading a technical team who focus on third party software solutions, and is responsible for the quality of its technical deliverables.
The role determines, documents and communicates the detailed technical solution that supports the product vision, architecture and solutions design, whether that be for small/tactical or large/strategic change. The role ensures the technical team fully understand the solution and how to configure, deploy and integrate that solution in the most appropriate manner.
The Tech Lead is critical in planning activities and is responsible for both the quality of the technical deliverables and the accuracy of estimates from the team. Supplier engagement and experience getting the most from third party solutions and suppliers is a key part of the role.
Hand-on configuration
Supplier engagement
Planning, design and documentation
Supporting solutions in production
Line Management responsibilities
Maintaining SDLC tooling
Personal development (new technologies, performance management)
Technical
Experience deploying systems in a Microsoft environment:
Windows Desktop and Server
IIS and Windows Services
Active Directory, Exchange and other infrastructure services
SQL Server
Development skills:
Proficient with scripting languages; e.g. PowerShell, JavaScript…
Proficient reading C# and/or Java (not expert level but capable in analysis and reviews)
Proficient in SQL (not expert level but capable in analysis and reviews)
Appropriate level of design and documentation skills, covering:
Detailed designs, standards and patterns
How-to guides and other material to aid the squad and guild
Third party system management (including mission critical systems):
Configuration management - how to manage configuration through the lifecycle
Deployment - releasing change through the lifecycle
Integration - integrating with other third party and internal systems, ideally managing modern API and middleware solution delivery
Job Scheduling - managing the schedule of job executions in third party systems and via external job schedulers
Support and Supplier Management:
Strong experience providing third level support for production systems
Strong experience engaging suppliers on new deployments, feature enhancements, upgrades and issue and problem resolution
Ways of Working and Tooling:
Experience and appreciation of agile development practices as part of a delivery squad/cell
Experience and appreciation of agile project management software; e.g. Jira, TFS
Experience and/or appreciation of Git based version control systems
Experience and/or appreciation of CI/CD practices and tooling; e.g. TeamCity, Octopus, Jenkins…
Personal
Collaborative, able to communicate effectively within the squad and across the squads where necessary to achieve the right outcomes
Able to communicate 'upwards' where necessary
Self-motivated with a can-do attitude and takes pride in work
Logical, analytical mind-set, able to solve problems without over-engineering
Management
Ideally have managed a small team of technical resources, including performance management and other line management duties.
The majority of time will be spent collaborating with the team in the squad/cell and with peers in guilds and cross-cell initiatives. It is likely these interactions are technical in nature. There will also be times where discussions are required with business users during show and tells, UAT etc… where the expectation is the discussion is less technical and more requirements focused. Finally, engaging and maintaining strong relationships with suppliers of third party solutions is a key part of the role.
May suit an existing technical resource in a squad with the right mind-set and willingness to manage people.
The role sits within one of four squads, with a peer in each squad.
Vaultex UK Ltd is an equal opportunities employer and welcomes applications from the community. Please note that due to the secure nature of our business all successful candidates will need to provide a five year traceable work history (satisfactory employment references or evidence to explain employment gaps), and complete a criminal record and credit background check.
Required skills
IT Development
Software Development
People Development
Reference: 39105963
Bank or payment details should never be provided when applying for a job. For information on how to stay safe in your job search, visit SAFERjobs.
Report this job
Get Job Alerts straight to your inbox
"Office Assistant jobs in London"
Your Job Alert has been created and your search saved.