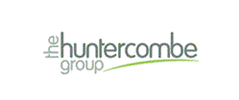 Senior Support Worker
Be one of the first ten applicants
£8.94 - £9.47 per hour
Kent

,

South East England
Permanent, full-time
---
About The Role
Are you dynamic, forward thinking and keen to learn, with a confident 'CAN DO' approach in all you do. We want you!
We are currently seekingTeam leaders / senior support workersto join ourSpecialist Brain Injury Neurological Care & Rehabilitation ServiceatHothfield Brain Injury Rehabilitation & Neurological Care Centre,located inHothfieldjust 3 miles fromAshford, Kent.
The centre is a 32 bed facility providingspecialistshort-term and long-term person-centred rehabilitation, therapy and support for adults with eithera brain injury or other complex neurological conditions.
We also care for patients who are no longer able to be cared for at home but who with some specialist help can take part in everyday activities and live as independently as possible.
Situated within 12 acres, our service offers intense rehabilitation for adults in the post-acute phase following a brain injury right through to step-down independent living.
The centre is located in thevillage of Hothfield, 3 miles from the busy town of Ashford.
We're looking for caring and committed individuals who are keen lead rehabilitation assistants in their daily care tasks in order to ensure the best possible care and recovery for our clients.
As aTeam Leader / Senior support workerworking in ourSpecialist Brain Injury and Neurological Care Serviceyour main duties will be within our longer term residential unit:
To provide daily leadership to the rehabilitation assistants within our long term residential care unit and assist the senior qualified staff in their day-to-day duties and clinical related tasks
To ensure the development and maintenance of a high standard of care for our residents
Writing and maintaining person centred risk assessments and care plans, to meet the dynamic needs of our clients
To manage and administer medication for clients within the residential care unit
Contributing towards effective communication, by ensuring professional and informative communication with families and external agencies
Provide practical assistance to our residents in carrying out every day living tasks whilst encouraging them to develop their daily living skills and realising their potential to live as independently as possible; to model this practice to rehabilitation assistants
To practice within a legal framework encompassing statutory, organisational policy and guidelines.
To Join The Huntercombe Group as Team Leader / Senior Support worker you will be:
Confident to manage and lead a team
Able to provide supervision and model quality care
Committed to a person-centred approach to recovery
Keen to develop the quality of our service provision
Organised and time efficient
Solution focused
Resilient and able to work under pressure
An effective communicator with good written and verbal skills
Legally entitled to work in the UK
About You
Please take a look at our progressive and rewarding benefits package

Thorough induction and on site training
Opportunity to undertake apprenticeship training (Senior Healthcare Support Worker, level 3 or above)
Regular supervision and appraisal
Clear pay structure, with competitive rates
Annual increments in salary based on professional development and appraisal system
Generous annual leave entitlement
Sick pay of 4 weeks full pay and 4 weeks half pay
The opportunity to participate in a company contributory pension scheme with up to 3% matching contributions
Maternity leave at 3 month's full pay and 3 month's half pay
2 weeks paid paternity leave
Shared parental leave, matching the maternity leave benefit
Death in service benefit equivalent to 2 x salary
A range of staff discounts
Opportunity to train to become a nurse through our 'grow our own' nurses programme
Employee Assistance Programme (EAP)
About The Company
We welcome applications from everyone irrespective of ethnic origin, gender, age, gender identity, sexual orientation, religion, marital status, disability or social background. This is a great opportunity for someone to make a difference.
Huntercombe Group a
Reference: 39498005
Bank or payment details should never be provided when applying for a job. For information on how to stay safe in your job search, visit SAFERjobs.
Report this job