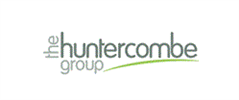 Senior Support Worker / Senior Healthcare Assistant
Be one of the first ten applicants
£9.28 - £9.81 per hour
Ayr

,

Ayrshire
Permanent, full-time
---
About The Role
We at The Huntercombe Group are looking for a Senior Support Worker / Senior Healthcare Assistant
To provide direct patient care and support as part of a multi-disciplinary team to a group of patients within a hospital service.
To take the lead role in task and resource allocation on a day to day basis under the professional guidance of the Nurse, or in the absence of a Nurse.
To work and act as a key member of the team, supporting each patient in achievement of their planned outcomes.
Key Accountabilities:
To assist the nursing team with the assessment of individual patient / resident needs, planning, delivery and evaluation of care for a number of individuals or groups of patients, including clinical risk assessment.
To exercise a reasonable and agreed degree of professional autonomy and make judgements and decisions in order to satisfy the expectations and demands of the job.
To undertake clinical work related tasks as delegated by senior nursing staff, following appropriate training and assessment of competency.
To undertake clinical supervision to further develop competence and clinical practice.
To liaise effectively with all stakeholders in the care process, including carers and relatives, aspiring to provide an effective, seamless and integrated service to patients.
To maintain accurate, legible records of care provided, based upon the care plan incorporating all relevant communication and liaison.
To maintain and update relevant knowledge and skills, maintain a professional portfolio and participate in further training as appropriate, in order to enhance quality of care for patients and carers.
To comply with the Huntercombe Group Health and Safety Policies and Protocols in order to contribute to safe working practices.
To protect vulnerable adults/children from internal/external elements and act as a Patient Advocate.
Management / Team Development
Undertake clinical supervision with Support Workers
Work with the wider team to reduce reliance on agency staff, by helping to get shifts covered, sometimes at short notice
Deliver training to other staff on a range of topics
Facilitate debriefs with staff following incidents or difficult shifts promoting positive reflection and creating awareness of areas for development
Facilitate the induction of new staff throughout the hospital with a "mentor" system to enable transfer of knowledge
Monitor and evaluate new staff during their induction / probation period ensuring that any feedback and areas for development are appropriately followed up with them and that clear targets are set and achieved in line with the Care Certificate
Ensure that all Support Workers are allocated necessary breaks and that patients have the right level of supervision and observations by producing the shift planner, having due regard for skill, experience and gender mix
Communication and Relationship Skills
Communicates with clarity in confidence in a variety of situations, relays information accurately to qualified staff
Is actively involved in meeting own and team objectives through encouraging and supporting others.
Participates in discussions and debates and staff meetings offering views, ideas and opinions.
Participate in the process of positively supporting and inspiring colleagues within the service to improve standards and quality and to develop professional practice.
Communicate all relevant issues pertaining to care.
Clinical Obligations
If Statutory/Professional Registration is a requirement of this role it must be maintained at all times.
Responsibility to maintain continuous professional development in order to meet requirements of professional registration.
To work within the boundaries of your relevant Professional Code of Conduct.
Adherence to national guidance and best practice evidence on Infection Control.
Compliance with the Huntercombe Group clinical polices and those adopted.
Participation in the Huntercombe Group clinical governance work programmes.
About You
Please take a look at our progressive and rewarding befits package
• Employee Assistance Programme (EAP)
• Maternity leave at 3 month's full pay and 3 month's half pay
• 2 week's paid paternity leave
• Shared parental leave, matching the maternity leave benefit
• A thorough Induction Programme tailored to the hospital where you will be working
• Clear pay structure, with competitive rates
• General annual leave allowance of 25 days plus bank holidays that grows with service
• Sick pay of 4 weeks full pay and 4 weeks half pay
• The opportunity to participate in a company contributory pension scheme with up to 3% matching contributions
• Death in service benefit equivalent to 2 x salary
• A range of staff discounts
• Continuing Professional Development (CPD)
We welcome applications from everyone irrespective of ethnic origin, gender, age, gender identity, sexual orientation, religion, marital status, disability or social background. This is a great opportunity for someone to make a difference.
Huntercombe Group are one the leading specialist healthcare provid
Reference: 39497588
Bank or payment details should never be provided when applying for a job. For information on how to stay safe in your job search, visit SAFERjobs.
Report this job