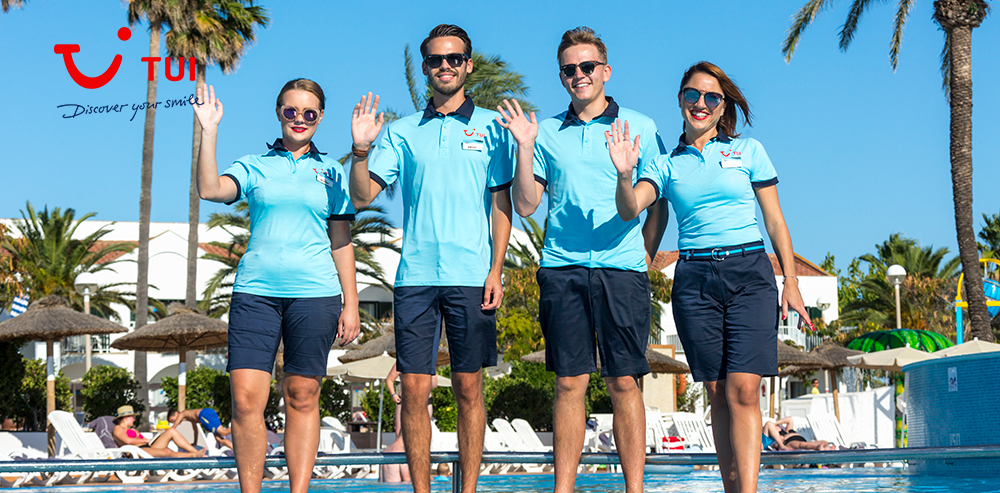 ---
TUI is well on its way to transforming our marketing to be highly relevant to each individual customer, driven by what we understand about their history and reacting to the events and behaviours of each customer. Now is the perfect time to join the team as we embark on the next phase of our journey. We are moving to customer journeys, campaigns and activities that are highly personalised and automated by data and analytics in real-time. As Senior CRM Manager (Base Management) you will be part of an international team, responsible for developing marketing programs on behalf of all our source markets and products using a 'design once, execute once' approach. You will be responsible for maximising the value generated through CRM activities and achieving our very ambitious growth targets most specifically on creating a large, healthy and engaged base.
At TUI, we never stop looking ahead, seeking new ways to delight our customers and grow our business. We recognise the power of digital and the massive contribution this brings to creating a truly unique and differentiated customer experience.
This role can be based in Berlin, Hannover, Luton,Rijswijk, Oostende or Stockholm and will involve international travel

Due to the COVID-19 pandemic our ways of working are a bit different just now with most of our colleagues working from home all the time. Most colleagues worked from home at least a couple of days a week before the current situation, as looking after our colleague's welfare is important to us. We're beginning to open our offices in limited ways in line with government guidelines. However, it's very likely this role will begin with you being based at home, there will be lots of opportunities to connect with your colleagues via technology, and when we can get together face-to-face, we will.
How you will make an impact as a Senior CRM Manager
There are many ways for you to get involved:
Customer insights
Put customer insights at the heart of everything you do (descriptive, predictive models, recommendations etc.) and work with relevant analytical/insight teams to deliver against your roadmap and briefs
Contact strategy and plan
Use customer data and insights to create relevant propositions and programmes for different customer segments.
Define target groups (segments) on which to base your strategy and plans.
Develop an overall customer contact strategy that is as common as possible, as local as is necessary, across markets and products.
Develop the overall customer contact plan that is based on customer insights, recognises the drivers of value in our business, and allows for essential variations by market and by product.

Journeys, campaigns & activities
Define briefs for the journeys and campaigns to be developed (who, what, when, how)
Where relevant, define requirements (data, segments, content, capabilities) needed from our platforms to deliver the target customer experience.
Work with Designers and Automation Specialists to create the required canvases, templates and components.
Where relevant develop re-usable campaign components that can be used across markets and functions as part of their activity.
Work with content teams to source or develop appropriate content (automated wherever possible) and work with source markets to translate written content into the required languages.
Develop components and processes that allow local variations and offers to be included in journeys with little or no manual intervention from the Centre of Excellence team.
Ensure all activity is appropriately tested and relevant approvals gained before going live.

Optimisation
Interrogate performance reports and analysis to understand the key drivers of performance, develop action plans to help drive performance optimisation.
Develop and execute a test framework to manage A/B and multivariate tests.

Performance
Develop a robust KPI scorecard, setting overall targets, and develop plans to deliver them.
Develop an overall commercial model, encompassing current performance, drivers and planned initiatives, that helps us to forecast our performance.
Work with the Analysts in the Centre of Excellence to establish a performance dashboard and a regular reporting process for the agreed set of KPI's.

Stakeholder management
Engage with key stakeholders to get their input and priorities to inform your thinking and plans.
Develop and communicate a roadmap for your Centre of Excellence, clearly demonstrating the activities and initiatives planned and when they will be introduced.

Other
Closely manage your budget.
Where relevant, manage and develop team members, provide them clear priorities, clear feedback on their performance and development opportunities, and ensure they have a personal development plan

What you will bring as a Senior CRM Manager
There is more than one way to the perfect fit – here are some of the ideal things:

Strategic thinker with ability to articulate complex concepts in a clear and concise way
Highly commercial, with ability to define, identify and prioritise high value initiatives. Ability to create robust investment cases linked to strategic growth
Comfortable working in a large pan European business, where some travel will be required (up to 2-3 days a month) Significant experience of developing data-driven and automated marketing and CRM programmes, ideally in a multi-brand or multi-country environment</li
Reference: 41669325
Bank or payment details should never be provided when applying for a job. For information on how to stay safe in your job search, visit SAFERjobs.
Report this job
Get Job Alerts straight to your inbox
"Office Assistant jobs in London"
Your Job Alert has been created and your search saved.