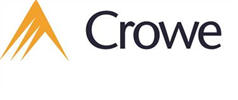 Senior Associate, Audit, Manchester
Be one of the first ten applicants
£28,000 - £35,000 per annum, negotiable
Manchester

,

Lancashire
Permanent, full-time
---
Job description
As a Senior Associate in Audit at Crowe UK, you will find the expertise, the resources and, above all, the commitment to help you build a satisfying and rewarding career.
At a time of continued growth in our Manchester office we are recruiting for a qualified Senior Associate to join our Audit/Assurance team.
We are one of the UK's leading firms of Chartered Accountants, and are looking for exceptional people to join our team. Our ethos is to promote our friendly, approachable and professional style as business partners, building strong and long-term relationships with our clients.
Our people are fundamental to our business and success. Our expert teams of professional advisers and support staff are the key to a first class client service. Our supportive environment encourages responsibility, career development and future business leaders. Building careers is one of the ways we build our business.
Requirements
ACA/ACCA/CA qualification essential

Significant auditing and accounting experience (ideally UKGAAP)

Good knowledge of Microsoft Office, especially Excel.

A passion for client service

Display energy and enthusiasm and a focus on achieving results

A keenness to further your own personal development and career goals
Qualities we are looking for
Ability to execute work efficiently, delivering excellent service and bringing the full breadth of Crowe UK's capability to support our clients.

Acting as a role model for more junior members of the team, providing on-the-job coaching.

Adhere to the firm's risk management policies at all times

Delivering work to the highest quality.

Solid understanding and application of UKGAAP accounting fundamentals and applications; proficient in basic technical techniques (valuations, modelling, spreadsheets)

Able to provide fast and intuitive analysis ;correctly interpreting data, including financial statements and source documents

Demonstration of the ability to effectively manage the Audit process with appropriate consideration of audit risk issues and accounting technical matters.

The ability to lead and manage fieldwork on clients' sites including liaising with other departments to ensure the smooth delivery of the Audit process.
The successful candidate will be responsible for the delivery of client work, ensuring the team's audit work and reporting is of high quality. You will also be leading and coaching team members as well as managing relationships with clients. The person in this role will also contribute to the success of our business unit, which will involve business and people development. There will be opportunity to work on advisory engagements, on both our audit and non-audit clients.
Your line management: responsibilities:
Demonstrating personal commitment to work and team success; showing positive attitude and enthusiasm for work and taking initiative to improve process/situations when appropriate

Consistently treating colleagues with fairness and respect. Helping to provide opportunities for everyone to contribute and succeed.

Providing and being receptive to regular and constructive feedback that improves self and others. Continually developing skills and knowledge

Influencing, changing and shaping the direction of a particular activity, either internally and/or externally

Coaching junior members of staff through sharing experience and knowledge appropriately.

Providing on-the-job training for developing auditing skills and familiarity with the firm's audit methodology

Participating in office, service line and firm wide activities
Your direct client responsibilities:
Acting as the first point of contact for our clients on a day to day basis

Demonstrating excellent writing, research and presentation skills (proficient in power point, excel and word)

Anticipating client needs, and communicating effectively with clients in both written and verbal exchanges.

Acting at all times with the Firm's best interests in mind. Acts with integrity in all dealings.

Assisting in the planning, execution and finalisation of all areas of the audit assignment for manager or partner review, providing solutions and seeking input for areas of concern and judgement.

Demonstrate an understanding of the different types of risk; understanding the Firm's approach and policies for managing risk, in relevant business and applicable legal and regulatory rules and following policies.

Considering and managing risk (reputational, operational and credit) in all interactions with clients.

Shows a sense of urgency and understands how their work (including speed, attention to detail, and quality) impacts the Firm's ability to serve clients.

Producing work for the Manager and/or Partner review, clearly highlighting issues and providing potential solutions to issues identified.

Demonstrating Business Development skills and identify additional sales opportunities

Demonstrate an application and solution-based approach to problem solving, referred to for research on delivery of solutions in that field on client assignments

Identifying areas requiring improvement in the client's business processes and possible recommendations and prepare and deliver Audit Findings Reports to be provided to the client

Taking primary responsibility for monitoring progress against budget, and when the actual differs from the budget then gain a full understanding for the Manager.

Although the majority of your time will be spent servicing clients in the North West, at times, there is a requirement to support our other UK offices.
Required skills
ACA
ACCA
Accountancy
Audit
External Audit
Reference: 40414360
Bank or payment details should never be provided when applying for a job. For information on how to stay safe in your job search, visit SAFERjobs.
Report this job