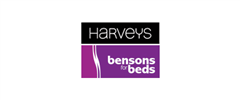 Payroll Manager
£40,000 - £42,000 per annum
Permanent, full-time
---
Steinhoff UK Retail, the parent company for Harvey's Furniture, Bensons for Beds and Concorde Logistics, employs over 3,500 passionate and dedicated staff and trade from over 395 retail stores across the UK. As a Business we are expanding and opening new stores in our Quest to deliver the Best Customer Experience
Payroll Manager
Now is an exciting time to join us at Steinhoff UK as our Payroll Manager. With the business growing and new opportunities, this has opened a number of exciting positions within our Payroll Team..
You will be responsible for the payroll team and report direct to the HR Director
Key Responsibilities and Accountabilities:
Payroll Administration & Processing
The development, implementation and effective monitoring of user-friendly Payroll administration processes and procedures that meets the needs of the business.
Accountability for the processing all payrolls within the UK, ensuring legislation is adhered to and that employees are paid in an accurate and timely manner whilst ensuring compliance with internal and external audit requirements.
Sign-off of the monthly payroll process in line with internal and external audit requirements.
Auditing all changes of employee details, through MY HR and the payroll team. Ensuring all checked and controls are completed.
Reviewing and introducing service levels and implementing processes to ensure a high standard of customer service and minimal error rate.
Take accountability for reviewing the reconciliation of instructions received from third party systems, uploading onto the payroll database.
The regularly review the Payroll Admin service levels and processes to ensure a high standard of customer service and minimal error rate.
The identification of root causes of any discrepancies that may arise from payroll admin processes alongside the implementation of remedial action.
Take appropriate steps to ensure that all Payroll admin deadlines are adhered to.
Working with the Finance functions to produce clear and detailed payroll reporting.
Analyse errors and discrepancies that may arise from the payroll and be able to co-ordinate the team to address processes to ensure a more efficient payroll function.
Creation of the monthly bacs files, reviewing variances, reconciling the figures and preparation for submission.
Continually review payroll processes and systems ensuring they are efficient, robust and support the whole of Payroll and the wider business.
Take accountability for the accurate and timely processing of tax year end processes.
Establish and maintain the appropriate levels of security for control of data within Payroll, ensuring adherence to GDPR.
Benefits for employees
In line with government legislation ensure all colleagues are assessed for pension auto-enrolment and communicated with accordingly.
Manage and reconcile all pension deductions and refunds to colleagues in line with opt in/opt out regulations.
Manage the administration in relation to all Company benefits, including Private Healthcare, Healthshield, Company Cars.
Complete P11Ds for all taxable benefits.
Complete annual renewals for benefits where applicable.
Team Management
Conduct monthly review meetings with the payroll team to identify any system or training requirements.
Lead and motivate the payroll team.
Development of Payroll Advisors.
Skills Required
CIPP qualified or equivalent
Previous experience of working within Retail and/or Logistics
At least 5 years' managerial experience working HR/payroll environment.
Experience of processing high volume payrolls in a fast-paced environment.
A good knowledge of UK employment legislation and its practical application
Excellent communicator, able to provide advice and guidance to managers at all levels of the business using a confident and pragmatic manner
Please Click Apply for immediate consideration
Reference: 39640445
Bank or payment details should never be provided when applying for a job. For information on how to stay safe in your job search, visit SAFERjobs.
Report this job