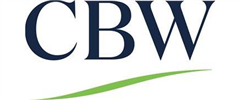 Operations Manager - Top 50 City based Accountancy Practice
Salary negotiable
City of London

,

London
Permanent, full-time
---
'Constantly evolving' and 'process re-engineering' are 2 of phrases that were used to describe this new Operations job role.
If you get a kick from knowing that your Root Cause Analysis (RCA) resulted in a new business process being rolled out, better output and grateful colleagues, this is right up your street.
You would stepping into a new (ish) job role, we say 'ish' as due to firm growth and a change in structure what has historically been one job has now been re-engineered and split into 3, this being one of them.
Day to day you are going to have responsibility for things that are familiar to you. . .GDPR, AML, KYC, identifying workflow bottle necks and inefficiencies (hands up, we admit we have them, no one is perfect, right?). But, when the job role was getting finalised a real emphasis was put on the fact that it would be constantly evolving.
In a nutshell.
The job role is split into 3 sections:
Data Analysis/Project Management
Compliance
Practice/Office Management
Initially you will be getting your head around the current office processes using process maps, reporting your findings and undertaking Root Cause Analysis to make suggestions. Then managing the roll out of the changes and project managing.
The firms GDPR compliance and maintaining the KYC process on the EnCompass system would fall under your remit, and you would work very closely with our Money Laundering Reporting Officer.
You will also be responsible for general day to day operations of the firm, the Health & Safety guru, being the go-to person for the Landlord, managing relationships and negotiating with external contractors and suppliers, making sure the office is tidy and general facilities etc. Essentially if the coffee machine stops working, the office is too cold, or the toilets are blocked it's your inbox that gets filled up!
Having worked in a broadly similar role you will be familiar with the juggling required to manage all the priorities an operations role with projects thrown in takes to make it a success. Talking of projects there are a few coming up that are going to have a huge impact on the firm, they are IT based and a bit top secret at the moment, but if you get excited by things including MS Tech Stacks and using tech to improve work flow processes we could be just what you have been waiting for!
So, to recap this is a varied role that will require strong prioritisation skills, the ability to work under pressure, adaptable (going from data analysis to calling the photocopier people type of adaptable). This is a business-critical job role that has the full support from the key decision makers, it's going to be fun!
As with any job we think there are a few things that would help you succeed from the start, these include:
Similar experience - we know we will be hard pushed to find someone who has been doing an identical role as its quite unique, but experience of Root Cause Analysis, Workflow Mapping, GDPR and KYC is essential as is having overall responsibility for the smooth running of an office
Projects - whilst we don't expect you to be a change management expert, it would be great if you had some examples of business processes you have improved as a result of your research
Technically up to date - GDPR, Health & Safety and KYC processes
CCH - this is our current software of choice; any experience of CCH would make us very happy!
Excel - You probably don't admit it, but you get excited by a good Excel spreadsheet and a shed load of data. You love working your magic with formulas, graphs, V-Look Up and all the other mastery Excel is capable of
Communication skills - you will be a pivotal part of the firm and will come into contact with everyone on a regular basis. Being approachable, positive and having the ability to build rapport with staff across all business areas will put you in good stead
Employer Checklist, what you need to know about us
21 Partner, Top 50 City based Accountancy Practice - Tick
Recognised for staff development - Tick
Flexible benefits package - Tick
Flexible working hours - Tick
Relaxed innovative culture (dress down every day, beer fridge, foosball table etc) - Tick
If this job sounds up your street but you don't have a CV ready to go, contact our Recruitment Partner directly via LinkedIn using your LinkedIn profile initially (search Michelle Paoloni, House Recruitment). Failing that hit apply now to send your CV and we will be in touch within 7 working days.
This piece of recruitment for Carter Backer Winter LLP is being managed exclusively by House Recruitment and we do not welcome uninvited applications from agencies.
Required skills
AML
Facilities Management
Business Operations
Business Process Mapping
Root Cause Analysis
Reference: 39495680
Bank or payment details should never be provided when applying for a job. For information on how to stay safe in your job search, visit SAFERjobs.
Report this job