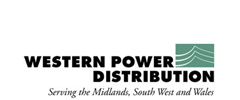 Innovation Engineer
£56,990 - £63,966 per annum
Castle Donington

,

Derbyshire
Permanent, full-time
---
Our Innovation Engineers are responsible for the whole project life cycle of delivering new solutions from concept to business implementation. The diverse team develop project concepts and funding bids and then deliver fast paced, agile projects. Finally it's their job to ensure solutions with positive customer impact are transferred into day-to-day operations across our regions. Many of our innovations have also been adopted by other Distribution Network Operators (DNO) across Great Britain which we are proud to support.
It's a great place to work and commensurate with such a critical role we will reward you with a salary in the range £56,990 to £63,966, dependant on skills and experience. The base location for this position could be Bristol (BS2 0TB), Castle Donington (DE74 2TU), or Tipton (DY4 0HH), however as you'd expect with the UK's largest DNO there is significant business travel required.
Please only apply for one location. Should you be shortlisted for interview, your preferred location will be discussed with you.
Job Description
Do you want to be at the forefront of decarbonising the energy system? At Western Power Distribution we're transforming our distribution grids to help customers in Wales, the South West and Midlands embrace low carbon technologies such as electric cars and heating systems. We're also playing our part in delivering net-zero targets by integrating large quantities of renewable generation using digital solutions to create the nation's smartest electricity grid.
Are you passionate about the future of the electricity and wider energy industry? Are you dedicated to playing an active role in the support of the decarbonisation of heat and transport? Are you excited by the opportunities about providing and using large network datasets? If so, we'd love you to join us in Western Power Distribution.
Main Responsibilities
Secure project funding from Ofgem innovation incentive schemes, UK Government and other sources to support our Innovation Strategy to ensure future WPD customers receive the best service and network performance of any DNO.
Champion decarbonisation and sustainability within the organisation and with stakeholders.
Demonstrate excellence in innovation project management.
Disseminate results and outcomes of projects clearly and convincingly.
Drive the development of proven innovative solutions in to business as usual operations.
Represent Western Power Distribution at national level in Energy Networks Association, Ofgem and Government department meetings.
Act as an innovation expert on specific topics or technologies within the business and externally to showcase WPD's innovation portfolio, knowledge and capability.
Prepare detailed reports for innovation projects and proposals in accordance with business and regulatory requirements, This includes:
Compliance with Regulatory Guidance.
Preparation of detailed project plans and cost benefit analysis.
Progress and cost control monitoring.
Regulatory reporting.
Dissemination and liaison within WPD and externally.
Deliver results on time, to required quality standards, to fulfil the business plan, innovation strategy and achieve/support business goals
The Ideal Candidate
The ideal candidate will have a passion for innovation and the decarbonisation of the energy system. They will have experience of managing complex and innovative projects, up to £20m, with an understanding of the regulatory framework DNOs and other organisations within the sector operate within.
An appetite to challenge the 'norm' and do things differently is essential as well as acting as a positive disrupter within our business and the wider industry.
A minimum of a bachelor's degree in a relevant subject (engineering, economics, ICT, data science, or other) is required along with:
Experience of managing fast paced and dynamic projects;
Experience of managing and working with a wide number of third parties;
Experience of contract and financial management;
Strong ability to successfully communicate with an ability to present to large and senior audiences;
Significant experience in using the written word to report on activities and articulate project outcomes and disseminate successfully;
Experience of bid team management and writing;
Qualifications in physics, electrical engineering or power systems are ideal;
Qualifications which incorporate human aspects of energy are important;
Strong interpersonal skills when dealing with all parties at all levels of seniority;
Ability to grasp new and developing topics to deliver successful bid and project outcomes;
Experience in translating innovation learning in to business as usual activities through business change processes;
A formal project management qualification is desirable; and
Willingness to travel extensively throughout our licence areas and wider as required
Reference: 39322163
Bank or payment details should never be provided when applying for a job. For information on how to stay safe in your job search, visit SAFERjobs.
Report this job