The following job is no longer available:
HR Advice Partner Facilities Services FTC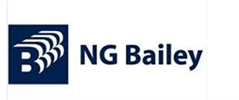 ---
We are currently recruiting for a HR Advice Partner to cover a maternity leave on a 9 months FTC to be based at our Leeds location (LS12) with free on site parking.
Role Overview
To provide guidance and support regarding HR procedures and practices relating to People Management and Recruitment within a geographical area across the whole NG Bailey Group.
Supporting and coaching line managers on Performance Management issues including conduct / capability matters and recruitment with a focus on behaviours and climate whilst ensuring consistency across the Group.
To be the HR expert in investigation / disciplinary / grievance meetings; to provide advice and guidance on appropriate levels of sanctions to line managers which is consistent across the Group.
Providing support and guidance to line managers regarding Absence Management situations. Manage the medical referral procedure on behalf of the line manager, as required, in long-term sickness absence cases.
To identify common operational issues within area of responsibility and develop and facilitate coaching to line managers on these issues. For example, absence management, performance management.
Understand how HR can best support and improve processes and procedures within each area to ensure that we are working efficiently across the Group.
Providing support and professional input into the recruitment processes as required by line management within the geographical location covered
Essential Criteria
Provide professional HR Advice to line managers regarding appropriate terms and conditions for staff and hourly paid employees
Contribute to the communication processes in order to develop and maintain a co-operative and harmonious climate of employee relations within area of control /responsibility.
Advise Managers and Supervisors to enable them to have a level of understanding, and to recognise when HR procedures are necessary.
Provide guidance on HR administration procedures so that effective use is made of HRSSC; liaise with BP to ensure that workload issues are effectively communicated to the HRSSC.
Provide additional HR support as and when required in agreement with local HR Business Partner or as specific business wide projects
Work with specific areas of the business to roll-out initiatives such as Performance Management Competency Mapping and training, facilitation of workshops etc. as required by BP's
Project activity to develop training workshops, policy implementation etc for the business benefit to be rolled out across the group as appropriate and requested by BPs
You will be pro-active and have the ability to think out of the box providing hands - on support.
You will have strong ER exposure
Good time management skills are required, you will be detailed focussed and can challenge the status quo.
Some strategic exposure is required and you must be CIPD qualified or at least working towards with a good knowledge level.
There will be an opportunity to get involved in some key projects
Some travel required in and around the Leeds area and to our head office based in London
This is a corporate, professional environment and you must come from a similar background having worked previously within Facilities Services.
NG Bailey is a family-owned business with a proud heritage and a proven track record of achievement. These strengths have directed the elevation of the business to the leading position it is in today and we currently employ 2,800 employees in which it invests £3m a year on their training and development needs. The company is recognised for having one of the UK's award winning apprenticeship schemes, having trained more than 5,500 apprentices since 1934 - with 160 currently on its books.
The business is rapidly growing and increasing year on year in terms of both financial turnover and employee numbers. With this growth derives some great opportunities to come and be part of our successful brand and to join our efficient HR team. We are Investors in People accredited and Investors in Diversity. As a business we have won some very prestigious contracts this year and with an anticipated headcount set to increase by around 50% by 2020 we envisage our huge growth plans to create significant job opportunities within HR.
NG Bailey attributes its success both to its talented workforce and, to its values of passion, integrity and excellence - which are at the heart of everything it does, and everything it achieves. Voted best companies 'One to watch' we possess a strong people strategy to be recognised as an employer of choice.
Reference: 39871992
Bank or payment details should never be provided when applying for a job. For information on how to stay safe in your job search, visit SAFERjobs.
Report this job