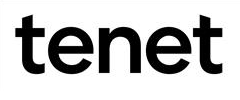 Financial Adviser
£50,000 - £120,000 per annum
Permanent, full-time
---
Joining Tenet Group as a Financial Advisor could be the best career move you ever make. When you join one of our existing appointed representative firms as a registered individual you'll receive the backing not only of your new firm but of a team of over 250 experts who are dedicated to supporting you every step of the way.
Are you a financial adviser?
Is administration draining your time?
Would you like the support you need to focus on giving advice to your clients?
Then joining one of our appointed representative companies as a Financial Advisor could be the best career move you ever make.
We're looking for skilled, experienced financial advisors, independent financial advisers, wealth managers and investment advisors, who are Level 4 Diploma qualified or above and hold competent advisor status (CAS) and able to demonstrate a significant track record of offering high quality, customer focussed advice.
We are also always keen to hear from experienced Mortgage and Protection Advisers, Paraplanners and Financial Services Administrators that are working towards their Level 4 Diploma.
About us:
Tenet is one of the UK's largest adviser support groups, providing award-winning support to both appointed representatives and directly authorised. We have over a quarter of a century's worth of experience, over £30m assets and significant cash reserves, so we're robust and here for the long-term.
Our appointed representative companies are typically offering:
Excellent payment structures on employed and self-employed basis
Administration, marketing and compliance support
Quality pipeline of leads
Access to offices/meeting rooms
Cutting edge software
About you:
We're looking for skilled, professional, client focussed independent financial advisors who are:
Qualified to Level 4 Diploma (DipFA Level 4) or equivalent (minimum)
Current Competent Adviser Status (CAS)
Knowledgeable and experienced in providing investment, wealth management protection and pension solutions and fully aware of the associated regulatory requirements of these areas
Experienced as an IFA within the financial services industry
You'll also have strong interpersonal skills with excellent communication and the ability to build strong, meaningful relationships with clients and colleagues
If you're looking to further your career as a financial advisor, with a strong support infrastructure and with all the services and backing from a large, financially robust network business, we would love to hear from you. Please click 'Apply now' to submit your CV and we will contact you to discuss the opportunities available.
Required skills
CAS
Financial Services
IFA
Financial Advisor
DipFA Level 4
Reference: 39626905
Bank or payment details should never be provided when applying for a job. For information on how to stay safe in your job search, visit SAFERjobs.
Report this job