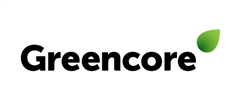 ---
The person coming into the business will be responsible to lead the engineering shift teams to maintain and improve manufacturing infrastructure which support the delivery of manufacturing plans in the most efficient manner and in accordance with food safety requirements
Design and execute the maintenance schedule to maximise asset availability
Provide leadership and direction to ensure that colleagues are kept safe, engaged, focused, developed and delivering their potential
Develop and implement the Planned Preventive Maintenance Systems to enable proactive maintenance whilst balancing risk
• Ensure that budgetary controls are managed so that the business targets are met
Monitor departmental KPI's , aligning activity to ensure targets are achieved
Monitor and report energy usage onsite and instigate controls to promote efficiency of unit consumption in line with budgetary requirements
Develop a culture of continuous improvement within the engineering department
Applying an appropriate asset management maintenance strategy to optimise asset performance through the life cycle
Job Description
Do you have experience in managing and leading a team of engineers? Are you proactive and self motivated individual who is looking for new management challenge? Are you looking for a fast paced environment to work in?
We are currently recruiting for a proactive and self driven Engineering Manager to be based at our site in Heathrow. This opportunity would suit someone who has experience as an engineering manager or someone who is looking to take their step up into an engineering manager role.
You may not have heard of us, but we're sure you've tried our products. We're a vibrant, fast-paced leading food manufacturer. Employing c. 11,800 colleagues across 16 manufacturing sites we supply all the UK's food retailers with everything from Sandwiches, soups and sushi to cooking sauces, pickles and ready meals.
Here at Heathrow, we have a team of around 200 colleagues. We produce gluten free products, topped pasta salads, composite salads - pasta, leaf, grains, pasta pots and snacking - duo pots for some of the biggest retailers in the UK including Asda, Aldi, Co-op, Morrisons and Sainsbury's.
What we're looking for
Proven track record of operating at engineering management level within a food manufacturing environment or FMCG
Project Management skills
Understanding of budgetary management
Experience and understanding of Microsoft and computerised maintenance management system
IOSH Certified
Experience of leading a diverse workforce
Experience of contributing to a multi-functional operational management team
Ability to complete report writing etc.
Engineering HNC or equivalent industrial experience
Food hygiene accreditation • Maintenance management expertise (FMGCA, RCM, Tribology, CBH)
•Yellow belt Lean six sigma certified
If this sounds like you, join us and grow with Greencore, and be a part of driving our future success.
What you'll get in return
Competitive salary and job-related benefits
Holidays
Pension up to 8% matched
Company share save scheme
Greencore Qualifications
Exclusive Greencore employee discount platform
Throughout your time at Greencore, you will be supported with on the job training and development opportunities to further your career.
Reference: 39375263
Bank or payment details should never be provided when applying for a job. For information on how to stay safe in your job search, visit SAFERjobs.
Report this job