The following job is no longer available:
Engagement Consultant - Rochdale and Bury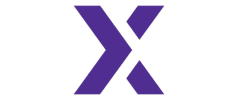 Engagement Consultant - Rochdale and Bury
Be one of the first ten applicants
£25,000 - £27,900 per annum
Rochdale

,

Lancashire
Permanent, full-time
---
MAXIMUS People Services is part of MAXIMUS UK, a global leader in health and employment services. For over a decade, we have successfully helped tens of thousands of individuals into sustainable employment, develop their skills and gain their social and economic independence. Through our training and skills programmes, we connect employers with suitable, well-prepared and motivated candidates, and offer in-work support and aftercare services to retain and develop talent from within an organisation.
We are currently recruiting for Partnership and Engagement consultants to work on Working Well Early Help. Working Well Early Help offers free specialist support for people with a disability or health condition who are working, absent or newly unemployed in Greater Manchester.
Job Summary
Actively engaging with local SMEs (small to medium enterprises), employer networks and existing Borough-level employer-facing teams to promote Working Well Early Health and generate referrals.
Key Responsibilities
• Generating SME referrals through face-to-face engagement
• Flexible resource to deliver on-site interventions at SME premises to resolve employment issues
• Point of contact for SMEs in order to build rapport and enable quick resolution of issues
• To capture vacancies, work trials and work experience opportunities for participants looking for work
Experience Required
Essential
• Knowledge of a variety of employment sectors with the GMCA geography;
• Extensive experience of employer relationship development or business development;
• Excellent communication skills with the ability to adapt to a wide range of communication and learning styles;
• Demonstrable influencing skills that promote commitment and action;
• Strong completer/finisher with ability to plan and organise people, workloads/business plan to meet challenging targets/deadlines;
• Strong team player with a positive and flexible approach to both work and colleagues both internal and external;
Desirable
• In-depth knowledge of the disability agenda to include experience of delivering a catalogue of support tools to employers - Job Coaching, Advice on Reasonable Adjustments and discussion between employer and employee.
MAXIMUS is committed to developing, maintaining and supporting a culture of equality and diversity in employment in which our employees as well as candidates for employment are treated equitably. We understand that a diverse workforce adds to our competitive advantage; and as such, we aim to ensure that job applicants do not receive less favourable treatment on the grounds of sex, race, marital status, disability, age, part-time or fixed term contract status, sexual orientation or religion, or is disadvantaged by conditions or requirements that cannot be shown to be justifiable. Advertisements for posts will include sufficiently clear and accurate information to enable potential applicants to assess their own suitability for the post.
Where reasonable, MAXIMUS will review and consider adjustments for those applicants who express a requirement for them during the recruitment process.
We would particularly welcome applications from candidates who live within the Greater Manchester area.
Reference: 39511573
Bank or payment details should never be provided when applying for a job. For information on how to stay safe in your job search, visit SAFERjobs.
Report this job