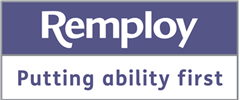 ---
Employment Advisor - Intensive Personalised Employment Support
Field Based - all candidates must drive with own vehicle
**Supporting those furthest from the employment market back into work**
Covering Pembrokeshire, Carmartheshire and the whole of the west, the base will be Swansea.
Committed to supporting individuals who face multiple barriers to employment, we transform the lives of disabled people and those with health conditions through sustainable employment. We do this by equipping them with the skills and confidence they need to enter or return to work, and empower organisations to support their disabled colleagues and improve workplace wellbeing. In 2015, Remploy's employees entered a joint partnership with MAXIMUS UK.
Job Summary
An Intensive Support Key Worker is responsible for the attraction, registration and progression of participants, and will use a variety of techniques including effective diagnosis, individual coaching and training, action planning and Health & Wellbeing Support to achieve sustainable employment. Intensive Support Key Workers will deliver our services both in fixed Remploy locations, co-location sites and community venues, to ensure our services are accessible to all.
Key Responsibilities
Attraction and Registration
Maintaining strong relationships with referral organisations such as Jobcentre Plus to generate referrals to the programme. Activities may also include conducting outreach activities such as events at community organisations, job fairs, employer events.
Build and maintain relationships with JobCentre Plus and other relevant Partners through regular telephone contact, visits and newsletters as appropriate to ensure participants are aware of our services and to allay any concerns they may have with accessing or utilising our services.
Welcome participants and register them on the programme following system and process guidance
Engagement and Diagnosis
Using a variety of processes, Intensive Support Key Workers will identify participants goals, aspirations, motivators and barriers and produce an action plan to progress the participant through their journey with sustainable employment as the goal.
Explain our service through the programme induction process, and register the participant on the programme in accordance with contractual obligations and eligibility criteria.
Ensure Initial Assessments focus on getting to know the participant, understanding their motivation for joining the programme and explore their aspirations and needs.
Identify and utilise various approaches where appropriate to adequately diagnose barriers and set goals.
Liaise with relevant partners to develop a sustainable support network to support participants with barriers/support needs.
Produce an action plan with the participant to address participants needs.
Participant Progression
Progression includes achieving sustainable employment through job search skills, empowerment, confidence building, skills training, and disability, health & wellbeing support.
Identify and support the participants job goals using creative techniques and deep level questioning to assist with diagnosis and progression.
Motivate, encourage and empower participants, identifying barriers, realistic job goals and social and training needs, referring as appropriate to relevant support functions
Develop the participants job search strategy and skills by assisting with tailored job searching, CV creation (e.g. tailored CVs to job goals), interview techniques and identification of job related quantifiable skills.
Develops the Action Plan ensuring that all soft and hard goals and aims are captured, monitored and developed.
Engage and empower participants through a range of 1 to 1 and group sessions, with the aim of progressing them to achieve sustainable employment.
Employer Vacancy Development
Sell the benefits of Intensive Personalised Employment Support (IPES), or a specific participant to Employers to achieve placement opportunities, work trials and vacancies.
Identify appropriate employer contacts, then develop and maintain relationships as a source of employment opportunities for participants
Work with local, regional and national employers to identify the right opportunities for participants needs.
In work support
Supporting participants and employers offering tailored In Work Support to help the participant sustain employment.
Conduct meetings with the participant and employer to ensure appropriate support is in place to help the participant sustain employment
Support the participant in their new role, including providing support with general work issues, finances and tax credits.
Provide regular support for participants and employers to ensure sustainment of the participant in work.
Experience Required
ESSENTIAL
Good communication skills, demonstrating experience in listening, questioning and building relationships.
Customer focused with a strong commitment to customer care.
A strong team player with a positive and flexible approach to work and colleagues.
Demonstrable creative problem solving skills and a positive approach to challenging and overcoming any limiting beliefs held by participants.
Demonstrable ability to plan and organise workload to meet required targets and deadlines.
Excellent working knowledge of participant barriers, products and interventions available to them locally and funding streams.
Strong analysis skills including ability to assess and analyse issues/barriers and devise personalised action plans to move clients towards/into employment.
Attention to detail and right first time data entry.
Required skills
Disability
Driver
Engagement
Recruitment
Building Relationships
Reference: 39922424
Bank or payment details should never be provided when applying for a job. For information on how to stay safe in your job search, visit SAFERjobs.
Report this job