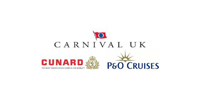 Digital & CRM Analytics Director
Competitive salary
Southampton

,

Hampshire
Permanent, full-time
---
A new and pivotal role within Carnival UK has been created for a thought leader who can influence the business in leveraging the rich data we hold and to develop and implement a vision and strategy that optimises our use of guest interactions and data to create truly personalised experiences.
This senior role recognises the importance of personalisation and the opportunity to leverage the investment we have made in data science and a full Adobe digital suite.
You will be responsible for both of Carnival UK's two great brands, P&O Cruises, the UK market leader, and Cunard, a legendary luxury brand. We have big plans for the future and our industry is ripe for innovation. With 3 new ships being delivered over the next 3 years, our business is growing rapidly whilst the market and guest needs evolve.
Be part of the journey and help to shape the future of our business!
The Role
As this is a new senior role, you will shape the role and work alongside teams throughout the business to create personalised experiences that deliver unforgettable holiday happiness to our guests and additional, sustainable value to Carnival UK.
You will be a thought leader and influence the business to leverage the rich data and investment that we have made in digital infrastructure utilising Adobe (Audience Manager, Analytics, Target and AdCloud) and Hybris technologies that are also supported by strong Data Science and Guest Insight capability.
You are joining an influential and growing Insight team where you will lead and develop the Carnival UK CRM & Digital Analytics capability, using data to have increasingly relevant and tailored interactions with new or existing Guests. You will build a digital strategy that initiates change through the effective utilisation of Customer Insight. The role will be responsible for all insight across the UK, North America, Australia and Germany, guiding best practice across the key markets and developing a truly Global perspective.
This is a key role within our business as it directly contributes to the higher business strategy and the commercial solutions.
About You
You will have proven experience in developing and executing data driven strategies in Digital and CRM and have a passion to inspire change through both practical and thought leadership; applying your analytical mind and wealth of knowledge to inform and influence key stakeholders around the business.
You will have developed and lead successful teams, aided by pragmatic and effective prioritisation of workload and be determined to deliver benefit to the business, your team and our Guests.
This is an amazing opportunity for someone passionate about both data and people, and proving how understanding both can revolutionise our guest experiences.
About Us
This position has been levelled at CUK 05.
One of our core organisational values is that we are 'better together' and that's why we're working hard to build a flexible and inclusive culture; where difference is respected and valued and where our people can be themselves. Inclusivity is at the heart of everything we do so we welcome applications from everyone. We do not discriminate on the basis of age, disability, gender reassignment, race, religion or belief, sex, sexual orientation, marriage & civil partnership and pregnancy & maternity.
Carnival UK is the operating company for P&O Cruises & Cunard. We provide unforgettable holiday experiences and operate a winning culture to achieve standout success.
Our Cunard ships have been defining sophisticated ocean travel for over 175 years. Our ships have always been The Most Famous Ocean Liners in the World. We continue our legacy of luxury ocean travel with our flagship Queen Mary 2, Queen Victoria and Queen Elizabeth, with Queen Mary 2 providing the only regularly scheduled transatlantic service between Southampton and New York. In 2022 our fourth Queen will join our Cunard fleet.
P&O Cruises has seven ships, including our flagship Britannia which joined our fleet in March 2015. Our two new ships, the largest in the UK market, will join the fleet in 2020 and 2022, meaning we can offer more experiences tailored to British tastes - combining genuine service, a sense of occasion and attention to detail, ensuring passengers have the holiday of a lifetime, every time.
It takes great passion and real dedication to maintain our position at the top. That's why extraordinary, passionate people are at the heart of our journey delivering the highest standards to our valued customers. With support to help you reach your potential, attractive company benefits and incredible employee offers on discounted cruises we want your career with us to be successful and fun.
Join us on our journey, apply now.
Required skills
CRM
Customer Insight
Digital Marketing
Digital Strategy
Team Leadership
Reference: 39711224
Bank or payment details should never be provided when applying for a job. For information on how to stay safe in your job search, visit SAFERjobs.
Report this job