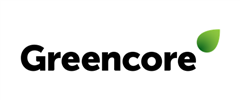 Developer
Be one of the first ten applicants
Competitive salary
Barlborough

,

Derbyshire
Permanent, full-time
---
Data insight is at the core of Greencore's vision and the company is currently engagement in ambitious analytics program. Greencore's Qlik Sense analytic platform is key to this agenda with multiple projects looking to deliver self-service dashboards and data discovery capabilities using the tool set. This role, part of a growing analytics team, is to facilitate the development of analytical software applications, configuration of analytical software tools and the retrieval of data from software systems.
Work closely with business stakeholders and subject matter experts to understand business processes and data
Analyse source data and design, build and test Qlik data models to support Qlik Sense applications
Work iteratively with business users to design and build new Qlik Sense dashboard applications and visualisations as part of an agile cross functional team
Provide training and mentoring to business subject matter experts to build their own Qlik Sense applications and visualisations
Work with both Support and Analytics team members to maintain and support the Qlik Sense environment
Follow, and contribute to, development and governance standards for the Qlik Sense environment
Job Description
You may not have heard of us, but we're sure you've tried our products. We're a vibrant, fast-paced leading food manufacturer. Employing c. 11,500 colleagues across 16 manufacturing sites we supply all the UK's food retailers with everything from Sandwiches, soups and sushi to cooking sauces, pickles and ready meals.
We are looking to appoint a Developer into our IT team based in Barlborough, Chesterfield. You will be responsible for the development of Qlik Sense analytical data models and dashboards to support self-service data reporting, exploration and visualisation across the business.
What we're looking for
Strong interest in and experience of data visualisation, dashboards and analytics tools
Strong interest in business data and data modelling for analytical applications
Good understanding of Qlik Sense data architecture and scripting language
Experience of dashboard and visualisation development in Qlik Sense or Qlik View including set analysis
Good Knowledge of relational and dimensional databases including SQL
Experience of working with Agile methodologies
Technical Environment
Qlik Sense
SQL Server TSQL
Qlik NPrinting
What you'll get in return
Competitive salary and job-related benefits
Holidays
Pension up to 8% matched
Company share save scheme
Greencore Qualifications
Exclusive Greencore employee discount platform
Throughout your time at Greencore, you will be supported with on the job training and development opportunities to further your career.
Reference: 39773219
Bank or payment details should never be provided when applying for a job. For information on how to stay safe in your job search, visit SAFERjobs.
Report this job