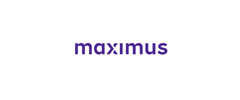 Customer Service Representative
£20,000 per annum
Mansfield

,

Nottinghamshire
Contract, full-time
---
Circa 20k pa
9 months FTC
37.5 hours per week 9am to 5pm
Centre for Health and Disability Assessments (CHDA) delivers the Health Assessment Advisory Service on behalf of the Department for Work and Pensions (DWP). With over 150 Assessment Centres across the UK, our highly trained doctors, nurses and physiotherapists carry out high-quality, respectful and fair functional assessments to understand how an illness or disability affects peoples' daily life so that they can get the support they need and move forward with their lives.
Job Summary
To oversee the day-to-day operation of the Assessment Centre reception area; meeting and greeting all customers and visitors and answering questions.
Job Description Summary
Assist customers with completion of forms including expense claims.
Prepare and maintain rooms and equipment to ensure they are ready for the Medical Practitioner and customers.
Working with other teams, Team Leaders and Medical Practitioners to ensure cohesion within unit and work flow progression.
Using in-house computer system to update records accurately.
Regular telephone liaison with MSC.
Provide cover at other sites on occasion.
General administrative duties as required.
Your normal working hours will be 9am - 5pm. You will be expected to work 5 days over a 7 day week which will include weekends. A rota will be published in advance detailing your working pattern each week.
Your actual start and finish times can be agreed with your line manager and will be in accordance with the needs of the business. You are entitled to a 30 minute unpaid meal break each day.
You are also required to work whatever additional hours are reasonably required or reasonably necessary for the proper performance of your job and which suit the needs of the business.
Depending on your role and seniority, if you are required by CHDA to work more than your normal working hours, you may be entitled to overtime payment or time off in lieu in accordance with CHDA's policy which is available on the HR Solutions portal.
Job Description
Demonstrable experience in an administrative or customer service position.
Fluent English language skills, able to communicate with stakeholders on a day to day basis via telephone, email and face to face in a clear, caring, courteous and professional manner.
Able to demonstrate a clear attention to detail in relation to office administration duties such as updating spread sheets and presenting information clearly and accurately
Able to managing filing in a clear and logical structure, writing / typing information in a clear understandable level of English and ensuring relevant information is documented in a consistent manner.
Able to demonstrate prioritisation skills when multi-tasking.
Ability to deliver work to set targets and specified standards.
Self-motivated: Ability to work unsupervised and use own initiative.
Ability to remain calm in difficult situations.
A positive enthusiastic approach to solving problems.
Proven ability to make logical and solid decisions.
Required skills
Administrative
Customer Service
Reference: 39572659
Bank or payment details should never be provided when applying for a job. For information on how to stay safe in your job search, visit SAFERjobs.
Report this job