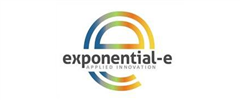 Copywriter
£35,000 - £40,000 per annum
City of London

,

London
Permanent, full-time
---
Copywriter
Location: Aldgate, London, E1 8EU
Salary: £35,000-£40,000
Hours: Mon - Fri, 09:00AM - 17:30PM
Your new role
Exponential-e is a pioneer of cloud, connectivity and communication solutions. Due to the capability of our sales and marketing functions, we have sustained incredible organic growth over the last 17 years.
The role of the Copywriter will give you the responsibility over the majority of written content produced by the Marketing team. Within this, you'll use your skillset to tell captivating brand and customer stories via multiple formats and for multiple channels, while maintaining and driving SEO best practice through the team.
You will have autonomy in using our brand voice to create compelling content for multiple campaigns, our corporate website, whitepapers and product brochures, with the view of improving and generating organic engagement.
Editorial governance of brand voice, style and tone
Produce and manage content production schedule in alignment with marketing campaigns
Write and produce compelling content for multiple channels
Work closely with Marketing and Design stakeholders to ensure content is optimised for SEO
Work with multiple stakeholders from across the business to produce content including website pages, whitepapers, brochures, case studies, videos, infographics and the monthly internal newsletter
Work closely with Marketing and Design team to produce content that is tailored to our core audiences
What you'll need to succeed
Unlike many larger companies, successful people in Exponential-e operate with autonomy and agility. You should be capable of enabling your stakeholders within the marketing team and wider organisation through the mastery of content creation.
Knowledge and Experience required:
Demonstrable expertise in taking complex technical solutions and turning into compelling stories
Able to translate ideas from sales and senior management into persuasive content
Knowledge of SEO best practices for web copy
Experience in leading content marketing in B2B - from editorial to production
Experience in creating style guides and maintaining brand tone of voice
Excellent written English skills, with a creative flair and a passion for writing
Measuring, tracking, and editing content based on performance
Why Exponential-e?
Not only will you be working for a company that constantly exceeds expectations with both our innovation and our customer service, but there are many benefits you will receive while working for us:
Board-level support, Marketing as a function reports into the CEO
Encouragement and freedom to try new things
Exposure to managing a decent marketing budget
Autonomy and freedom to manage your own workload
Working at the forefront of technology
Working with customers from all verticals
Culture quarterly and annual awards (Director awards, Pride awards)
Working in a fast paced, collaborative and enjoyable environment delivering a world-class service
Culture Club organise events for the company (such as Thirsty Thursdays, kids Christmas party, quarterly socials)
A dedicated Learning and Development team including access to a range of training and courses (LinkedIn Learning)
Comprehensive benefits (25 days holiday, free fruit, free Barista coffee, season ticket loans, local gym discount, Vitality health cover)
Purchase up to five extra days of annual leave
Birthday day off
Exponential-e
Exponential-e is a Cloud, Connectivity and Communications pioneer with a difference. From launching the world's first Virtual private LAN in 2006 on our privately-owned 100GigE secure and super-fast Network to our recent work integrating SD-WAN and SD-DC, our commitment to innovation has resulted in us being recognised as a world-class IT Service provider, one of the fastest-growing private companies in the UK, and have 8 ISO accreditations to our name.
We have built an extensive solutions portfolio, which enables the creation of services tailored specifically to our customers' operational needs - whether that be for Private and Public Cloud, Data Centre, Unified Communications, Cyber Security or Managed IT Services. What we deliver is Peace of Mind-as-a-Service. The customer is at the heart of everything we do. That's why we are trusted by more than 3,000 customers, boast a 96% customer reference-ability, and have an industry-leading Net Promoter Score.
This is an exciting opportunity for you to join our rapidly growing organisation. We take PRIDE in our culture and team spirit, driven by our employees that want to learn, achieve and build a successful career path.
What you need to do now
Click "apply now" and you will end up on our careers page, where you can see the full job description and will be able to send a copy of your CV to our recruitment team.
We are a company that hire for attitude, ambition and train for skills. So even if you don't tick all of the boxes but want to be part of Exponential-e then please still apply.
We will be in touch as soon as possible to discuss this opportunity, or other relevant positions we may have.
Required skills
Brand Awareness
Copywriting
Marketing
SEO
IT Services
Reference: 39268970
Bank or payment details should never be provided when applying for a job. For information on how to stay safe in your job search, visit SAFERjobs.
Report this job