The following job is no longer available:
Copywriter (Manager), Internal Agency 368, Enabling Functions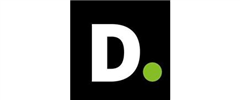 ---
Your Opportunity
368: the in-house Agency
To make an impact that matters, have an idea that matters.
Like many of today's most successful businesses, Deloitte's finest creative output now comes from within.
368, our in-house agency, are a team of strategists, creatives, filmmakers, developers, event specialists, and more. We work together to create everything from brilliant brand campaigns to beautifully designed bid materials.
Our aim is to create the strategy, ideas and executions that set our brand apart as a world-leader.
Our firm's projects are as diverse and impactful as they come, from tackling the climate crisis, to innovating new technology products. In 368, our role is to help share these incredible stories, bringing them to life via integrated solutions that are as creatively effective as our clients are diverse.

Our Northern hub
Our ambition is for in-house to rival traditional agencies by blending creativity with innate knowledge of our brand, our clients and our business.
In order to achieve this, 368 is evolving. As we further invest in our creative, digital and client service capabilities, we need the brightest, most dynamic and ambitious creative talent available to join us.
That's why we have identified the North of England, specifically Leeds, as the location to base our new creative hub. An already thriving eco-system of creativity, we believe that Leeds is the place which perfectly matches our ambition to create an award-winning, market-leading centre of excellence.
Your role
This is an opportunity to join a new agency with a fast-growing creative department dedicated to promoting both the brand and different businesses within Deloitte. In a traditional agency this role would be called an Art Director, but we're not a traditional agency. It's a role for people who like solving B2B problems and challenges in creative ways, people who can look at often complex, lengthy chunks of text and articulate them clearly, confidently and in a way that feels human. It would suit someone who is highly motivated, who is passionate about creative ideas and who is inventive and personable. The role offers variety and the opportunity to push creativity in new and exciting ways. We are on a journey to raise standards across every aspect of our creative output and win major brand and advertising awards.
If you would like to hear more about our flexible working arrangements, please let us know.
Responsibilities of the role
• Focused on ideating and writing across all areas of business covered by 368. These include videos for events, presentations and content; digital coms including websites, banners, mobile; reports, invitations, brochures; social media.
• Working with designers and as part of bigger teams to create defining (and award winning) work.
• Concepts. Big, bold ideas for brand campaigns and specific projects that need multiple executions
• Scriptwriting. Experience in writing impactful film ideas (to a range of budgets) that resonate in ways that drive engagement and response. You will need to have imaginative storytelling skills, and ability to solve challenges laterally.
• Short and long copy. Restructuring copy to make it more relevant and engaging, human and award winning
• Collaborative working with our internal client and agency teams
• Quality Control. Checking copy for grammar, punctuation and communication hierarchy
Your work, your choice
At Deloitte we believe the best impact is the value we add, not the hours we sit at our desk. We carefully consider agile ways of working, both formal and informal, that allow for the best impact for our people and our clients. Please speak to your recruiter about the working pattern that works best for you.
Location: Northern England, Leeds
Work pattern:
This is a permanent contract opportunity. The role can be worked on a Full Time basis.
"Our team members work a variety of agile working patterns. Tell us what arrangement works for you and we'll try to accommodate"
Requirements?
• An ability to come up with problem solving, campaign-driven creative ideas to an award-winning standard
• The ability to take complex, dull copy and turn it into clear, simple, intelligent concise and human writing that will resonate with different audiences
• Ability to work across multiple campaigns and initiatives
• Someone who can handle pressure, with multiple priorities and deadlines with a smile
• A team player who shows evidence of working with others to get things done,
• Excellent interpersonal and presentation skills
• A strong and articulate communicator
• Someone with the imagination to understand the Deloitte brand and how to elevate it
Skills and Capabilities?
• This role requires a minimum of 3 years background in creative advertising/design agencies
• Great script writing skills for TV and video content as well as print (advertising, brochures, DM) and digital experience (email marketing, website content, social media and video)
• Excellent interpersonal and presentation skills
• A strong and articulate communicator
For a full job description please visit our online Deloitte Careers portal.
Requisition code: 181023
Reference: 42176037
Bank or payment details should never be provided when applying for a job. For information on how to stay safe in your job search, visit SAFERjobs.
Report this job
Get Job Alerts straight to your inbox
"Office Assistant jobs in London"
Your Job Alert has been created and your search saved.