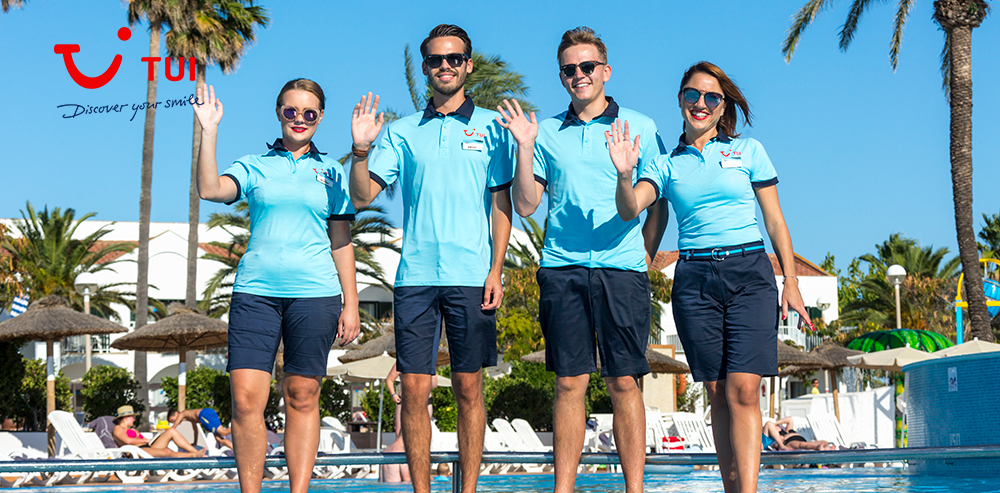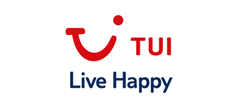 ---
TUI Group is the world's number one integrated tourism business. Customer Domain is a global team within TUI technology responsible for Customer and Marketing products and platforms We are a multi-disciplinary team of experts across Architecture, Engineering, DevOps and Agile Delivery providing services across the UK, Ireland, Sweden, Norway, Denmark, Finland, Spain, Germany, Belgium and The Netherlands.
At TUI we're ambitious to become the leader in technology within the travel industry and to achieve this we are looking to build a capable, creative team who want to be a part of accomplishing that goal.
We never stop looking ahead, seeking new ways to delight our customers and grow our business. We recognise the power of digital and the massive contribution this brings to creating a truly unique and differentiated customer experience.
We are looking for a talented and dedicated leader to join the newly formed Customer and Marketing domain technology organisation which Looks after all products and systems related to our customers. We are a multi-disciplinary, agile team of experts across Architecture, Engineering, DevOps and Agile Delivery, closely collaborating with our business colleagues, working cloud native, and providing services across the whole of TUI group.
Cloud Engineering Practice Team Lead is a thought leader in, a practitioner and an advocate of state-of-the-art cloud engineering practices for the whole domain. Well-connected within the global Cloud, DevSecOps and Architecture community, the Cloud Engineering Practice Lead, together with his team, researches, evaluates, promotes and helps embed new engineering, delivery and collaboration practices and approaches across the domain to help teams to continuously improve how they work. As great people lead, he constantly helps the people in his team to develop and stay at the forefront of their area of expertise.
How you will make an impact as a Cloud Engineering Practice Team Lead
There are many ways for you to get involved:
As a Cloud Engineering Practice Team Lead, you will be working with your colleagues within the Domain's Enabling Teams but also supporting cross-functional agile teams working across the domain in multiple markets. Being an enthusiast in cloud engineering, with a strong DevSecOps mindset, and thanks to your excellent facilitation and solicitation skills you will effectively engage with teams, develop a good understanding of their context and the challenges they are dealing with.
You will use your deep technical skills to help teams improve their expertise in cloud solution architectures, infrastructure-as-code approaches, cloud-focused DevSecOps capabilities, tooling, processes and ways of working and continuously improve CI/CD and automation maturity and efficiency across the Domain. You never come across as preachy or dogmatic, but you are always clear and vocal about what you believe in. You always drive for technical excellence, ownership and self-organisation at a Team and Pod level.
You will work with your own team to research, evaluate and test new cloud engineering processes and tools and help teams to use them effectively. You will collaborate closely with Team Leads to help increase cloud engineering and DevSecOps maturity in all teams and help achieve the agreed OKRs at a Team, Pod and Domain level. You will help define the cloud engineering related areas of the Domain's technology strategy and lead your team to develop new tools and techniques to improve the necessary capabilities across the domain.
As an experienced cloud engineering leader in a scaled cloud environment you have implemented convincing, guiding solution architectures, infrastructure-as-code approaches and automated solutions across a variety of applications and systems. You will lead domain-wide engineering excellence efforts and propose high impact initiatives and projects. Your team will work closely with developers, architects, SREs and InfoSec engineers in teams to continuously improve domain's cloud engineering capabilities. You will devise, develop, and champion best practices within and between teams and collaborate with engineering teams to drive down operational burden through automation.
As a leader of one of the domain-wide Enabling Teams, your key responsibility is to the people you support, ensuring that they are growing within their area of expertise, acquiring new skills, doing valuable work, working well together and feeling engaged and supported. Your success is tightly linked to your team's ability to empower Pods and Teams across the domain and to help them continuously increase their delivery, engineering and operational capabilities, quality and pace of delivery. You will guide your team to set the right priorities and to manage their workload efficiently.
You will ensure the members of your team are growing within their area of expertise, acquiring new skills, doing valuable work, working well together and feeling engaged and supported. You will be responsible for identification and recruitment of new talent into your team, coaching and mentoring existing and new team members and their active career development. You will focus on enabling effective decision making within your team and fostering a culture of learning and continuous improvement.
You are a recognised thought leader and an active member of the global cloud engineering and DevSecOps community. You love to learn and acquire new skills and you enjoy teaching others. You are not afraid to get stuck in and work directly with teams – you hate being in an ivory tower.
Security is part of everyone's job. At TUI, we practise secure behaviours first in everything we do.
What you will bring to TUI as a Cloud Engineering Practice Team Lead
There is more than one way to the perfect fit – here are some of the ideal things:
Thought leader in cloud engineering practices, active member of global DevSecOps and software engineering communities
Customer centric, passionate about delivering great digital products and servicesStrong hands-on experience with Amazon Web Services (AWS) and in managing scaled clo
Reference: 42909772
Bank or payment details should never be provided when applying for a job. For information on how to stay safe in your job search, visit SAFERjobs.
Report this job
Not quite what you are looking for? Try these similar searches
Get Job Alerts straight to your inbox
"Office Assistant jobs in London"
Your Job Alert has been created and your search saved.