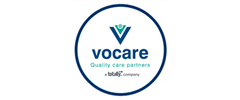 Clinical Service Manager
Be one of the first ten applicants
£52,000 per annum
West London

,

London
Permanent, full-time
---
Do you have two years experience within primary care? Do you have experience working as a Nurse Practitioner or Emergency Care Practitioner? Do you have experience leading clinical teams and making improvements as a result of high quality clinical Governance.
Our dynamic team is strongly patient focused and we to go in hand with our high performing service we have recently had a GOOD outcome with CQC. Would you like to join us on our next target to make this rating outstanding?

Hours: Full-Time, Permanent (Some evenings and weekends may be required)
Salary: From £52,000 per annum.
Location: St Mary's, Paddington
About the Role:
To support the region's clinical operations in the provision of high quality services to support the delivery of a range of primary and urgent care.
This is a fantastic opportunity to build on your current knowledge of management and maintain your clinical experience as the role will be split on two days of clinical work and three days management in support of the centre manager.
Duties within the role
Maintain clinical skills and knowledge through the provision of care to patients utilising urgent and primary care services.
Leadership and Management
Act as a senior member of Vocare's clinical operations working to provide a range of high quality clinical services
Play an active role in the leadership of the services delivered by Vocare
Assist the Clinical Management Team in the delivery and Management of Vocare's Clinical operations
Represent Vocare's clinical operations when required, liaising with external bodies including partners, primary care, secondary care, CCG's, other health-related professional organisations, community and social care service
Identify external business opportunities to expand the Vocare group, supporting bid development and contract negotiation and integration where applicable
Participate in the safe and effective recruitment and selection of clinical staff
Maximise performance through assisting in the effective recruitment, induction, training, mentoring, on-going clinical supervision and performance management of staff
Where required provide managerial support to the TUPE to staff ensuring business interests are met and liability is negated
Governance
Manage and deliver a range of clinical governance activities to support the safe and effective delivery of Vocare's services
Working closely with the Head of Nursing, Head of Assurance, Governance team and Directors of Clinical Service support and deliver clinical performance management systems
Ensure full training, mentoring, coaching and support is in place to assist optimal staff performance
In conjunction with the Local Clinical Director develop effective methods for the monitoring and quality assurance of services delivered by Vocare
Ensure that Vocare's clinical operations comply with Vocare's policies and procedures, Vocare's contractual obligations and national legislation
Support the rota and performance teams in providing appropriate information on clinical performance and clinical governance issues
Investigations any complaints, incidents or significant events as requested by the Management Team and Governance team.
Ensure local clinical policies and procedures are maintained and up to date and fit for purpose and where required participate and/or lead the development of new policies and procedures
Service Development
Act as service development lead for Vocare's Service's, working closely with the Local Clinical Director and Head of Region
Identify opportunities for service improvement and work in conjunction with other staff to implement plans to continually improve the quality of services provided
What we are looking for:
Successful candidates will have 5 years post registration experience of which 2 years will have been primary care, A&E, unscheduled care or related field. You will have a teaching and assessing qualification or equivalent. Independent non-medical prescriber or willingness to undertake prescribing qualification. You will have clinical skills qualification or evidence of equivalent experience. You will have experience of having worked as a nurse practitioner or emergency care practitioner with experience of having undertaken a range of governance activities
Excellent communication skills, flexibly to work evenings, overnight, weekends and bank holidays and a willingness to undergo additional training will be essential for this role.
How to apply:
Closing Date: Tuesday 12th November 2019
We encourage you to apply as soon as possible, as once sufficient applications have been received we may chose to close the advert early.
Vocare are operational 24 hours a day, 7 days a week, 365 days a year and the working of various shift patterns to include weekends and public holidays will be required within this role.
Please assume you have been unsuccessful with your application if you have not heard back from us within 2 weeks of the closing date.
All successful applicants will be subject to a Disclosure & Barring Service check.
Vocare Group recognise the diversity of the communities in which we operate and demonstrate this through the service we provide when dealing with patients, their family and carers.
Required skills
Clinical
Governance
Nurse Practitioners
Primary Care
Reference: 39309458
Bank or payment details should never be provided when applying for a job. For information on how to stay safe in your job search, visit SAFERjobs.
Report this job