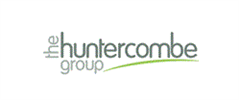 Catering Assistant
£8.50 per hour
Staffordshire

,

West Midlands (Region)
Permanent, part-time
---
About The Role
We at Huntercombe Group are looking for a part-time Catering Assistant to work closely with the catering team ensuring a high quality food service for the patients / service users and staff.
In this role you will be required to work on a Saturday and Sunday from 8am to 6pm with an opportunity for overtime. The salary is £8.50 per hour.
Key Accountabilities:
Assist the chefs in there preparation of foods to meet requirements of planned menus
Preparation of the staff restaurant and vending areas for service as required
· Presentation and service of staff meals and beverages
· Preparation and distribution of all function and hospitality work across the site
· Assisting in the assembly and distribution of patient meals where required ensuring that temperatures of food are monitored and recorded
· Operation of the dishwashing machine as required
Ensure all equipment used in the kitchen and dining room is clean and hygienic
Assist the Chef in preparing for special functions as required
Ensure any special dietary instructions are correctly followed
Hours: Saturday and Sunday 8.00 - 6.00 pm, Overtime Available
About You
Please take a look at our progressive and rewarding befits package
• Employee Assistance Programme (EAP)
• Maternity leave at 3 month's full pay and 3 month's half pay, (up to a max salary of£50k)
• 2 week's paid paternity leave
• Shared parental leave, matching the maternity leave benefit
• A thorough Induction Programme tailored to the hospital where you will be working
• Clear pay structure, with competitive rates
• General annual leave allowance of 25 days plus bank holidays (pro-rata) that grows with service
• Sick pay of 4 weeks full pay and 4 weeks half pay
• The opportunity to participate in a company contributory pension scheme with up to 3% matching contributions
• Death in service benefit equivalent to 2 x salary
• A range of staff discounts
• Continuing Professional Development (CPD)
We welcome applications from everyone irrespective of ethnic origin, gender, age, gender identity, sexual orientation, religion, marital status, disability or social background. This is a great opportunity for someone to make a difference.

For a more detailed job spec please take a look at our Website where you can also read some inspiring stories and find out why working at Huntercombe really sets us apart from the rest


About The Company
Huntercombe Group are one the leading specialist healthcare providers, with hospital and centres throughout England and Scotland, delivering wide ranging services in adult mental health and learning disabilities, specialist brain injury, child and adult mental health services (CAMHS) including eating disorders and social care for children with special needs.
Our aspiration is to nurture the world, one person at a time and that's why everything we do is designed to provide the best care and recovery for our patients and residents
We're proud to have recruited some of the most experienced doctors, nurses and therapists in their fields and alongside our supportive stable Management structure we hope that it's you that can help make a difference to our excellent teams and workforce.
Reference: 39498294
Bank or payment details should never be provided when applying for a job. For information on how to stay safe in your job search, visit SAFERjobs.
Report this job