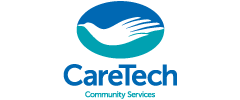 ---
Care Service Manager - Ramsgate £32 - £38K per annum
About the Role
We are looking for a Service Manager to join one of our friendly services based in Ramsgate.
You will manage a service which cares for 19 individuals who have learning disabilities and some who have more complex behavioural needs, and a staff of 40.
Main Duties and Responsibilities
Lead and direct the day-to-day operational management of the home, ensuring that available resources are used effectively to enable the provision of a good quality service.
Ensure that all staff working within the home receive regular supervision, in accordance with CareTech's Policy.
Work closely with the Service Development Team, participating in the selection and compatibility of potential new residents, their assessment, and transition into the home if appropriate.
Ensure that all service users have a dynamic support plan, which involves the person as far as is possible, takes account that person's needs and aspirations, and is reviewed regularly.
Hold responsibility for ensuring that the home operates in accordance with all statutory requirements, using the National Minimum Standards as a benchmark for good practice.
Ensure that the home offers a safe environment geared to creating opportunities for the personal development of service users, taking into account practical, physical and emotional needs.
Take a lead role for risk analysis within the home, ensuring that appropriate assessments take place, and plans put in place to minimise risk where necessary.
Ensure that all steps are taken to maintain the health of people living within the home. Play a supporting role to Senior Managers regarding the Contract Monitoring process, providing reports and management information on the conduct of the home where this is necessary.
Liaise with external Agencies as appropriate, and ensure that contact between the staff team and those Agencies is conducted in a professional manner.
Work with the Personnel Department in supporting the recruitment and selection of staff, and assist the Area Manager in the formulation of staffing strategies, Policies and Procedures, and other pieces of managerial work as required.
Participate, as required, in the formulation of budgets and to monitor expenditure in specific budget headings as required.
Ensure that proper record and administrative systems are in place within the home, as required by CareTech Policy & Procedures, and Statutory Authorities.
Be accountable for the management of the Home's petty cash float and any monies/valuables belonging to service users kept within the home.
Participate in the Area's on-call management system as required.
Ensure that the home is run in accordance with good Health & Safety practice and legal requirements.
Ensure that maintenance and equipment renewal needs are communicated to the relevant person, obtaining costings/quotes where appropriate, and then ordering items/services once authorised.
Ensure that good communication networks are maintained within the home, upwards within CareTech's management structure, and sideways to relevant others.
Support the Company's Disciplinary & Grievance processes, as required, including involvement in Investigations, and the Chairing of Disciplinary Hearings if need be.
Ensure that all staff within the Home are aware of, and adhere to, CareTech's Policy & Procedures, and to have involvement in the review and revision of these, and other Company documents when required.
Undertake any other managerial tasks as required, in accordance with the seniority and level of responsibility inherent in this position.
The Successful Candidate for the role will have
Previous experience at management level is essential
The ability to keep calm under pressure
Confidence to work alone and as part of a team
Excellent communication skills
The passion to work with vulnerable Adults
The desire and commitment to achieve high standards of safeguarding
Benefits
We offer Permanent contracts 37.5 hrs per week
Career progression path within the company
Competitive rates of pay
Employee Assistance Helpline
Flexible Additional Holiday Purchase Scheme
About Caretech
CareTech Community Services Ltd is a provider of specialist social care services supporting 5000 adults with a wide range of needs in more than 300 services across the UK. Committed to the highest standards of care and governance, we provide innovative care pathways for people to live in community settings with learning disabilities, severe physical disabilities, autistic spectrum disorder, challenging behaviour, mental health, forensic needs and acquired brain injury within a range of settings including, supported living services, shared housing, residential services and outreach. We encourage people to take control of their lives - this could be finding employment, having an active social life, learning new skills or building self-confidence.
CareTech Community Services are proud to inform you that they are a "Disability Confident Leader".
Successful candidates will be required to complete a enhanced DBS disclosure prior to commencement of employment, the disclosure expense will be met by the employer.
Due to the high volume of applications we receive, we are unable to contact every applicant. We will be in touch 7-10 days after receipt of your CV if progressing your application to the next stage.
STRICTLY NO AGENCIES
Required skills
Management Information
Personal Development
Social Care
Staffing
Reference: 41356265
Bank or payment details should never be provided when applying for a job. For information on how to stay safe in your job search, visit SAFERjobs.
Report this job
Get Job Alerts straight to your inbox
"Office Assistant jobs in London"
Your Job Alert has been created and your search saved.