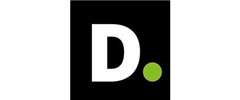 ---
Your opportunity

Deloitte's UK Financial Instruments Markets Audit & Advisory team provides a full range of high value external audit services specialising in the valuation and accounting of complex financial instruments. The team specialises in the financial services sector and assist in the audit of many of the world's leading financial institutions. In addition, the team leads and is involved in a number of assurance projects.

Our team is part of the Banking and Capital Markets Group and comprises a dedicated team of professionals with deep technical accounting, financial reporting, valuation and audit skills. Our team's focus is on understanding the valuation and accounting for complex financial instruments, in particular specialist technical knowledge on financial instruments held at fair value and best market practice on associated controls.

Given some recent high profile audit wins and assurance opportunities, we are looking to expand our team by hiring high performing and ambitious individuals. As a member of the team, you will have the opportunity to develop knowledge in complex financial instruments and contribute to building a business serving the needs of the world's leading financial institutions.

We encourage consideration of flexible ways of working, both formal and informal arrangements that allow for the best outcomes for our people and our clients. If this opportunity is of interest to you with some flexibility, please do discuss with us.

Are you looking to return to the workplace after an extended career break?
For this role we can offer coaching and support designed for returners to refresh your knowledge and skills, and help your transition back into the workplace after a career break of 2 years or more. If this is relevant for you, just let your recruiter know when you make your application.

Your role
As a member of our team, reporting to a Manager or Senior Manager, you will have responsibility for:
Field managing audit engagements, including management of day to day client relationships;
Providing specialist support to external audit teams, including both the accounting and valuations of complex financial instruments, hedge accounting and financial instrument classifications;
Planning and delivering a range of audit and non-audit services to clients who are active in complex financial instruments;
Helping to challenge the way we do things and develop new ways of working through innovation and transformation;
Managing and developing new relationships across Banking and Capital Markets and other parts of the business, including through our North South Europe network;
Participating in business development, including audit tenders;
Helping to develop Deloitte's audit thought leadership to deliver insight to clients;
Participating in practice management activities, including facilitation of internal training courses; and
Working effectively in diverse teams within an inclusive culture where people are recognised for their contribution.

Your work, your choice
At Deloitte we believe the best impact is the value we add, not the hours we sit at our desk. We carefully consider agile ways of working, both formal and informal, that allow for the best impact for our people and our clients. Please speak to your recruiter about the working pattern that works best for you.

Location:
London based with occasional domestic and international travel

Work pattern:
This is a permanent opportunity. The role can be worked on a full-time or part-time basis.
Our team members work a variety of agile working patterns. Tell us what arrangement works for you and we'll try to accommodate.
Your professional experience
Candidates should be auditors and hold a relevant accounting qualification, such as the ACA or ACCA;
Additional (or alternative) qualifications such as CFA or FRM are helpful but not necessary
Possess experience performing external audits and assurance engagements for trading businesses with specific understanding on the valuation of commonly transacted instruments and associated control cycles;
Thorough knowledge of IFRS;
Desire to develop knowledge on market practices over the accounting and valuation of financial instruments;
Experience of testing controls and ability to identify control gaps that exist within a process;
Experience managing small to medium sized audit engagements and field managing audit teams;
Knowledge of auditing techniques including risk assessment, scoping, devising and audit approach, controls testing and substantive testing;
Report writing, presentation and interpersonal skills, including excellent written and verbal communications skills; and
Management and organisational skills
RTWPROG
For a full job description please visit our online Deloitte Careers portal.
WPFULL SLAUDA
Requisition code: 178125
Reference: 42421453
Bank or payment details should never be provided when applying for a job. For information on how to stay safe in your job search, visit SAFERjobs.
Report this job
Get Job Alerts straight to your inbox
"Office Assistant jobs in London"
Your Job Alert has been created and your search saved.