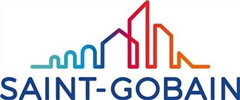 Area Sales Manager - South East
Salary negotiable
South East London

,

London
Permanent, full-time
---
Innovative? Customer Focused? Agile? Open and Engaging? Entrepreneurial?
The key attitudes and way we like to work at Saint-Gobain. If this sounds like you, please read on to find out more about the Area Sales Manager role covering patches in the South East.
How you will utilise your expertise?
This role is working with Weber, you will be predominately based in the field and will be required to travel around your patch at least 3 times a week. You will be responsible for driving sales of products and services, managing existing accounts, prospect and secure new accounts and build and share an excellent knowledge of the accessible market.
In the role as an Area Sales Manager you will;
* Have sole responsibility for managing your given territory.
* Ensure full coverage of geographical area through effective time management.
* Utilises commercial and technical support where necessary and shares specifier contact information with relevant Specification Manager.
* Proactively seek out new customers and business development opportunities as a priority
* Responsibility for the commercial sales management of project activity within the region.
* Ensures that all key stakeholders (primarily distributors and contractors) and/or their sales teams are engaged in regular project tracking meetings, sharing early project, package and participant information to gain support resulting in an improved project conversion rate.
* Support the National Account strategies to manage customer requirements.
What kind of person are we looking for?
First and foremost, we always want to recruit talented people that align well with our values and way of working. In addition to the five Saint-Gobain attitudes we shared at the start, suitability for the role is always key; does the following criteria sound like you?
In order to be successful in this role, you must;
* Have solid previous experience in a similar role with proven track record
* Be highly tenacious in approach, determined, goal-orientated and hungry to succeed
* Have excellent influencing, persuading and negotiating skills,
* Have a good understanding of the sales process and the ability to handle objection to secure a sale and/or to safeguard stability of a customer relationship
* Have strong planning and organising skills and have an eye for detail
* Be extremely customer focused and a strong communicator both to customers and internal colleagues
We also offer some fantastic benefits, including;
* Competitive Salary and Bonus up to 20%
* Company Car
* Excellent Retirement Savings Plan with additional Life Cover increasing employer contributions with service
* Employee Recognition Scheme - Recognise & Reward
* Learning & development opportunities via our online portal from day one
* 33 days' holiday (including bank holidays), rising to 34 days at five years' service
* Staff discounts on all UK Saint-Gobain brands!
* Share Scheme
Who are Saint-Gobain?
Saint-Gobain was founded in 1665 to deliver a world first - the production of glass on an industrial scale we have continued to adapt and grow through providing innovate ideas, services and products to our customers. 350 years later we have a presence in 67 countries and employs 170,000 people worldwide. The UK & Ireland is home to over 30 of our well-known and respected businesses within the construction sector including: British Gypsum, Jewson, Weber, Graham and Glassolutions.
You are applying to work with Weber this is one of 34 fascinating Saint-Gobain businesses that operate within UK and Ireland. Regardless of which business you join, you are assured to be welcomed into a professional and warm environment, where we value all of our employees equally and have a strong focus on their health, safety and wellbeing at all times.
Our Ambition as a business?
At Saint-Gobain, our goal is to 'Create great living places and improve people's daily life'. We design, manufacture and distribute materials and solutions, which are key ingredients in the wellbeing of each of us and the future of all. They can be found everywhere in our living places and our daily life: in buildings, transportation, infrastructure and in many industrial applications. They provide comfort, performance and safety while addressing the challenges of sustainable construction, resource efficiency and climate change.
Do you want to be part of this vision? Click apply, we would love to hear from you.
Reference: 39943169
Bank or payment details should never be provided when applying for a job. For information on how to stay safe in your job search, visit SAFERjobs.
Report this job