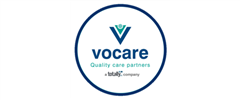 ---
Are you an experienced registered Nurse with experience in Minor illness and Paediatric Minor Illness?
Do you want to work for one of the leading Out of Hours Healthcare Providers?
Are you passionate about providing excellent Patient Care?
Hours: Weekends
Salary: £31.57 with uplifts on bank holidays
Location: Ormskirk District General Hospital, West Lancashire
About the role:
Vocare Ltd are recruiting for Advanced Nurse Practitioners for their Out of Hours & Urgent Care Centre Services situated in West Lancashire.
Duties within the role:
Undertaking Home visists
Exercise a higher degree of personal and professional autonomy using advanced clinical practice skills to include clinical interventions.
Utilise independent/supplementary prescribing skills for benefits of patient care.
Assist in clinical audit and the monitoring of services and unscheduled care.
Identify issues which may negatively impact upon service delivery and reporting these on to the clinical support manager in a timely fashion.
Support new staff in their development and participate in supervision, teaching and mentorship to help new staff develop and achieve competency.
Keep accurate and up to date records during patient consultations within the relevant software.
What we are looking for:
Candidates must be a Registered First Level Nurse with a minimum of five years of post registration experience (two of which are ideally working in a primary or urgent care environment) and also hold a degree in advanced practice or equivalent experience
Ideal candidates will have evidence of completing studies in Minor Illness and Paediatric Minor Illnesses. Candidates should also possess experience of coaching other staff and participating in clinical audit and service improvement. Palliative care is also desirable and candidates should also have evidence of Autonomous Practice.
Telephone Triage will be part of the role and appropritate training will be provided
Required skills
Communication Skills
Nurse
Telephone Triage
Quality Patient Care
Reference: 39493989
Bank or payment details should never be provided when applying for a job. For information on how to stay safe in your job search, visit SAFERjobs.
Report this job