Recruitment Manager Level 3, 4 and 5
ABC Awards Endorsed Certificate Included | No Hidden Fees | 5 Additional Courses I Tutor Support
Summary
Price
Save 93%
£119
inc VAT (was £1,699)
Offer ends 24 February 2020
Study method
Online, self-paced
Access to content
12 Months
Achievement
Level 5 Diploma
10 CPD points / hours
Additional info
Exam(s) / assessment(s) is included in price
Tutor is available to students
Overview
Get an incredible learning opportunity just for £119 containing Level 3+4+5 Recruitment Consultant, printed ABC endorsed certificate, tutor support and assessment worth £1699. No hidden fees, simply enrol to this amazing bundle course and save £1580, get 12 months access to high quality and self-paced Recruitment Consultant diploma course. Cherry on top, you will get premium 5 CPD courses for FREE that will add even more to your skill sets!
Package includes:
Recruitment Manager Level 3
Recruitment Manager Level 4
Recruitment Manager Level 5
Level 5 ABC Awards endorsed certification for Recruitment Manager
Transcript containing all units of level 3, 4 and 5
5 Additional Premium CPD Courses:
Creativity and Problem Solving Skills
Goals Setting & Time Management Skills
Effective Communication Skills
Crisis Management Course
Meeting Management
Train to become a Recruitment Manager and take responsibility for the future of your company, as well as offering talented candidates a chance to achieve a satisfying career progression. Whether it's running your own company or managing recruitment in-house for a major business, the recruitment industry is growing every year and shows no sign of stopping. If you think this is the ideal vocation for you, we can kick-start your move into this position or help you become a better manager. We've squeezed together all the crucial information from levels 3, 4, and 5 of our Recruitment Manager course and combined to make one easy-to-take program. You'll be able to complete a full educational curve that will enable you to receive validated certification.
Much of the successful recruitment that takes place in many high-level businesses is due to in-house opportunities, and to the talents of resident Recruitment Managers. The ability to run your own recruitment agency will also have the same impact on clients and candidates, and be just as rewarding and lucrative. If you aspire to this career or position, we can help you achieve that with this specially crafted learning program. The Recruitment Manager Level 3, 4 and 5combined course will teach you how to supervise recruiting and human resource functions of a business or run your own company. The course is fully endorsed by ABC Awards – a regulated organisation that ensures professional and reputable certification which will give you a major advantage in gaining a managerial role or starting a business in the recruitment sector.
By taking this program, you will quickly gain the knowledge needed to become an expert in in-house recruitment or a leader of your own service. It includes a history of modern-day recruitment methods and how it has evolved to fit today's business needs. You'll be presented with facts and figures that demonstrate just how important recruitment can be to global services, and how consultancy and in-house management is supporting that. UK laws and regulations are examined, as is the complex relationship between candidates and recruiters, which includes interviewing and induction processes. The best way to apply to promote a desirable job is also explored, along with dealing with rejections and disappointments during the recruitment process. Upon completion of the course you will have gained the skills and ability to manage and utilise all stages of the recruitment process in the best possible way for your company.
The course is aimed at those who are involved in in-house or private recruitment and aspire to reach a leadership or managerial role in the industry. It will benefit relative newcomers and long-time professionals in the industry, as it validates and hones the speciality skills needed in this field and encourages successful employment.
Achievement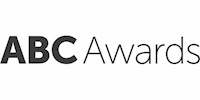 10 CPD points / hours
Description
Recruitment Manager Level 3
The Recruitment Manager Level 3 course looks at the fundamental requirements of the recruitment process and how it has changed in recent years.
Some of the key topics you will learn in this course are:
The need for in-house recruiting
How to "Headhunt" a desired candidate for a job
The advantages of recruiting from existing employees in a company
How the recruitment industry was created
The many jobs that exist in the recruitment industry
Understanding the need for investment and resources in recruitment
How digital marketing has affected the recruitment industry
When a location affects the number of candidates available
Understanding how to guide an employee to a better role
Ensuring that the recruitment process is fair and unbiased
This is a course that is designed for those individuals who are relatively new to recruitment but want to aspire to a manager's role.
Recruitment Manager Level 4
The Recruitment Manager Level 4 course focuses on laws and legislation protecting employees and candidates and how building a successful recruitment department.
Some of the key topics you will learn in this course are:
Why recruitment is a growth industry in the UK
How the global recession affected recruitment drives
The regulations for recruitment agencies in the UK
Knowing the governing bodies that control UK laws for recruitment
How to promote your skills as a recruitment specialist
Maintaining a healthy environment for the recruitment process
Managing the flow of new candidates into a business
How to advertise for external talent in an established business
Interviewing the right candidate for available jobs
Dealing with conflict and rejection
This course is aimed at those individuals who are comfortable with the process of interviews and recruitments and want to apply for a leadership position in this area.
Recruitment Manager Level 5
The Recruitment Manager Level 5 course looks at the relationships between candidates and recruiters, and how to make it work for your business.
Some of the key topics you will learn in this course are:
Understanding how to build excellent communication with clients and candidates
Knowing how to approach or engage with prospective candidates
Establishing the areas of specialisation and branding in your company
Understanding Upstream and Downstream recruitment methods
Promoting your company or business at job fairs
How sponsorship or directorial backing can help recruitment
Agreeing and maintaining a successful business plan
Communicating the success of your recruitment projects
How to price your services realistically
Setting goals for your department or business
This course is designed for professionals who are running, or want to manage, a recruitment agency or department.
Course Syllabus
Recruitment Manager Level 3
Module 1: Basics of Recruitment
What Does Recruitment Mean?
Recruitment Agency Types
Headhunters
Niche Recruiters
In-House Recruitment
Recruitment Consultancies
Internet Recruitment and Websites
Artistic and Scientific Recruiters
Module 2: History and Development of the Recruitment Industry
Brief Overview of the Inception of the Recruitment Industry
The Importance of the Recruitment Industry
A Career in Recruitment
The Structure of the Recruitment Industry
Industry Suppliers
Module 3: The Worldwide Employment Industry
The Employment Industry in 2016
The Key Statistics
Regional Focus
Enabling Work
Enabling Adaptation
Enabling Security
Enabling Prosperity
Recruitment Manager Level 4
Module 4: The UK Recruitment Industry Statistics
Steady Growth
Sharp Growth in Number of Recruitment Startups
Recruitment Growth during the Recession
Recruitment Industry Growth after the Recession
UK Employment Growth
Embracing Technology to Enable Recruitment Industry Growth
Reduced Barriers to Finance Increased Growth in Recruitment Agencies
UK Economic Growth in 2019
UK Industries Forecast to Grow in 2019 and Beyond
Module 5: The UK Recruitment Legislations Guide
Requirement of Licence
Recruitment Agency Regulations
Other Vital Laws
Recruitment Industry Bodies
Module 6: How to Become a Successful Recruitment Consultant
Job Description
Responsibilities of a Recruitment Consultant
Remuneration in the Recruitment Sector
Qualifications and Skills
Tips to Improve Your Recruitment Skills
The Working Environment
Conclusion
Module 7: Overview of the Recruitment Cycle
Components of the Recruitment Cycle
Candidate Management
Client Acquisition
Recruitment Strategy
Module 8: Candidate Management
Importance of Candidate Management
Recruiter's Brand
Candidate Management Process
The Key to Candidate Management
The First Contact
Evaluating the Candidate
Qualifying the Candidate
Recruitment ManagerLevel 5
Module 9: Client Acquisition
Importance of Communication
Getting a New Client
The Approach Strategy
Choose Your Approach Strategy
Module 10: Recruitment Strategy
Basics of Recruitment Strategy
Decide Your Objective
Cost of Candidate Acquisition
Active and Passive Candidates
Upstream and Downstream Recruitment
Module 11: Candidate Attraction
Basics of Candidate Attraction
Resourcing From Your In-House Database
Module 12: Developing a Business Strategy and Key Performance Indicators
Starting a Business Plan
Business Planning Process Objectives
Setting Goals
Gap Analysis
SWOT Analysis
PESTLEC Analysis
Tactical Options
Module 13: How to Successfully Run a Recruiting Service
Recruitment Agency
The Recruitment Industry
Recruitment Sectors
Recruitment Pricing Structure
Accreditation
Euston College is an approved reselling partner for ABC Awards courses under Course Gate. This course has been designed by Course Gate to meet the needs of learners and employers that cannot be satisfied through current regulated qualifications. It has been endorsed under the ABC Awards and Certa Awards Quality License Scheme, which means that Course Gate has conducted an external quality check to ensure that the organisation and the courses provided meet specific criteria.
An ABC Awards & Certa Awards endorsement ensures high standards of competency through thorough and meticulous quality audits carried out by certified external auditors. Course reviews are included in the endorsement process. Completion of this course does not ensure a regulated qualification but may be used as a certificate of recognition of skills gained.
The Learner Unit Summary may be used as proof of Prior Learning if you intend to continue your studies in this field. The learning outcomes of the course have been benchmarked at Level 3,4 and 5 in line with level descriptors published by Ofqual, which is an international guideline to indicate the level of learning and demand required to successfully complete this course.
Assessment and Certification
To make the evaluation process much more convenient for you, we've added the feature of automatic assessment. After you finish each module, you'll participate in an online MCQ test. Each test will be marked instantly, and you'll receive the result immediately as well. The passing score on each test is 60%.
After successfully passing all the exams, you will be eligible to claim a professional certificate endorsed by ABC Awards without any cost. Your certificate will be issued by ABC Awards – a regulated organisation that makes you stand out in the global marketplace.
Who is this course for?
This Recruitment Manager Level 3, 4, and 5 combined course is designed for those who are involved in the recruitment industry, and either want to improve their existing procedures or are looking to perform career progression to a senior role in this area. Upon completing the course, you will receive a valid certificate recognising your abilities. The program is specifically designed for long-distance learning and contains online modules that can be taken at your own convenience in a virtual classroom.
Career path
This Recruitment Manager Level 3, 4 and 5 course will give you everything you need to become an expert in recruitment and manage a department or agency that is responsible for recruiting. This will be suitable for those who are, or aspire to, such roles as;
Candidate Manager
Recruitment Manager
Recruitment Executive
In-house Recruitment Director
Recruitment Manager Assistant
Questions and answers
Currently there are no Q&As for this course.Be the first to ask a question.
Rating and reviews
Currently there are no reviews for this course. Be the first to leave a review.
Leave a review
Legal information
This course is advertised on reed.co.uk by the Course Provider, whose terms and conditions apply. Purchases are made directly from the Course Provider, and as such, content and materials are supplied by the Course Provider directly. Reed is acting as agent and not reseller in relation to this course. Reed's only responsibility is to facilitate your payment for the course. It is your responsibility to review and agree to the Course Provider's terms and conditions and satisfy yourself as to the suitability of the course you intend to purchase. Reed will not have any responsibility for the content of the course and/or associated materials.