Nutrition - Diploma
Diet and Nutrition Level 5 Endorsed by ABC Awards | CPD Accredited Certificate | 150 CPD Points/Credits
Summary
Price
Save 99%
Offer ends 26 November 2019
Study method
Online, self-paced
Achievement
Level 5 Diploma Diet and Nutrition (Endorsed Certificate)
150 CPD points / hours
Additional info
Tutor is available to students
Overview
Nutrition - Diploma
Certificate of achievement in Nutrition Level 5. Additional CPD Accredited Certificate with 150 CPD points available with no extra study.
All over the world, the general public is becoming increasingly aware of the contribution dietary habits make to overall human health. We are what we eat – the way we approach our daily diets having a marked impact on every aspect of health and wellbeing. The importance of dietary balance has prompted millions of adults on a global basis to begin taking their dietary habits more seriously, proactively monitoring and controlling what goes into their bodies. Nevertheless, it takes the advice and support of professional nutritionists to steer health-conscious individuals in the right direction.
Diet and Nutrition Diploma Level 5
Diploma in Diet and Nutrition Level 5 Certificate of Achievement. Explore the increasingly important role of the professional nutrition advisor and build valuable skills for life with this exclusive Diploma in Diet and Nutrition. Discover why it is that qualified nutritionists are in greater demand on a global basis than ever before and begin working towards a rewarding career for life.
The pace of modern life is making it increasingly difficult for the general public to achieve true dietary balance – the input of capable and qualified nutritionists often making all the difference.
Achievement
Level 5 Diploma Diet and Nutrition (Endorsed Certificate)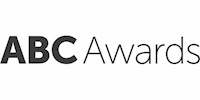 150 CPD points / hours
Description
Nutrition - Diploma
Course Benefits
When studying for an advanced Diploma in Diet & Nutrition with CPD, every learner benefits from:
All learning materials and supporting documentation required to complete the course provided as standard – no additional expenses or purchases required.
The opportunity to study in your own time and at your own pace for an internationally-recognized qualification.
Complete flexibility with no deadlines or time restrictions to worry about – ideal for those with active lifestyles and busy schedules.
24/7 access to our exclusive online learning platform, allowing you to study from any location and any device with an Internet connection.
The complete commitment of our exclusive tutors and the wider CPD student support team throughout your studies.
Learning Objectives
With no prior experience or education required, this intensive Diploma in Dietetics & Nutrition has been designed to take first-time newcomers from entry-level to professionally-capable in the course of a single distance-learning program. Nutrition and dietetics are complex and important scientific fields where targeted and in-depth study is required, prior to stepping into a professional position. Our exclusive online diploma provides a comprehensive yet digestible overview of each of the key topics the professional nutritionist must master.
Both for newcomers to the profession and those looking to climb the ladder to higher positions, earning an internationally-recognised qualification from an accredited awarding organization could make all the difference. As part of the learning experience with CPD, every learner benefits from the complete support of a professional tutor with unrivalled experience and expertise. Should you need any assistance at any time, a member of the team can be contacted 24/7 via our exclusive online learning platform.
Upon successful completion of this course, you will benefit from an array of new skills, talents and knowledge including:
A solid understanding of the basics of human nutrition
The ability to handle the primary responsibilities of the professional nutritionist
How the digestive system impacts overall human health and wellbeing
The confidence to help and advise those with common eating disorders
A comprehensive grasp of dietary balance and its important to human health
How to offer help and support to people with different dietary requirements
The way in which women's dietary requirements differ throughout life
An understanding of the direct connection between diet and disease
The way in which dietary balance affects the immune system
A variety of essential weight loss and weight management concepts
How diet can affect the aging process, internally and externally
Course Outline
Engineered by a team of veteran academics and industry experts, this Level 5 Diploma in Diet and Nutrition could take you places you never dreamed possible. Each of the 15 units concludes with an online assessment, which your assigned tutor will grade and return with helpful feedback:
Unit 1 An Overview of Nutrition
What is Nutrition?
What Are Nutrients?
Units of Energy
Daily Energy Requirements
Basal Metabolic Rate
The Whole Food Nutrition
Specifics of a whole Food Diet
Plus more
Unit 2 Basics of Nutrition-I
Macro-Nutrients
Types of Carbs
Protein Intake in the Diet
Antioxidants and Preservatives
Terms used on Food Labels
Checking the Label for Saturated Fat
Plus more
Unit 3 Basics of Nutrition- II
Micronutrients
B5 ( Pantothenic Acid)
B6 ( Pyridoxine)
B9 ( Folic Acid)
Minerals
Health Supplements
Special Nutrients
Fibre
Plus more
Unit 4 Digestion and Detoxification
What is Digestion?
Stress and Digestion
Detoxification
Enhancing the Process of Digestion
Plus more
Unit 5 Eating Disorders
What are Eating Disorders?
Common Eating Disorders
How to Avoid or Prevent an Eating Disorder
Treatment for Eating Disorders
Anorexia
Causes of Anorexia Nervosa
Bulimia Nervosa
Binge Eating Disorder
Geophagy
Disordered Eating
Eating According to a Set Time
Eating by Food Types
Plus more
Unit 6 Balancing Diet
Background for a Balanced Diet
Balanced Diet
How to Count Calories in Food
Well-Balanced Die
Maintaining a Healthy, Balanced Diet
Plus more
Unit 7 Principles of Healthy Eating
Dietary Intakes for a Healthy Balanced Diet
Choosing the Right Food
Sources of Protein
Caffeinated Drinks
Water/ Fluid
Different Cooking Methods
Plus more
Unit 8 Nutrition and the Immune System
Immune System
Food Allergies and Sensitivities
Causes Food Allergies and Intolerances
Difference between a Food Allergy and Intolerance
How Allergies Develop
Symptoms
Preventing Food Allergies
Plus more
Unit 9 Diet and Disease
Cardiovascular Disease
Cancer
Obesity
Osteoporosis
Plus more
Unit 10 Women's Health
Premenstrual Syndrome
PMS or PMT
Menopause
Nutrition
Osteoporosis
Plus more
Unit 11 Nutrition Requirements for Different Peoples
Pregnancy and Lactation
Stages of Weaning
Low-Fat, low-Calorie and high-Fibre
Nutrition for Children
Key Nutrients and Dietary Sources
Importance of a Healthy Diet
Nutrition Issues
Nutrition for Generally Fit and Healthy Older Adults
Factors that Affect Nutrition
Problems Associated with Nutrition
Food Sources of Important Nutrients
Plus more
Unit 12 Weight Control Management
Healthy Weight
Energy Balance
Counting Calories
Balanced Diet and Weight Control
Adopting Active Lifestyles
Benefits of Exercise in a Weight Control Programme
Calorie Requirement
Plus more
Unit 13 Weight Loss Management
Benefits of Weight Loss
Weight Loss Motivation
Psychological Factors
Developing Weight Loss Motivation
Basal Metabolic Rate
How does the Human Metabolism Work?
Factors that Affect the Speed of Metabolism
Weight Gain
Other Causes
Healthy Eating
Healthy Weight Loss Diet
Maintaining a Healthy Weight
Plus more
Unit 14 Anti-Aging Formulas
The Science of Nutrition
Diseases Associated with Senescence
Antioxidants
Lymphatic System and Health
Skin Conditions
Plus more
Unit 15 The Role of Nutritionist
Qualities of a Good Nutritionist
Psychological Factors
Barriers to Understanding
Nutrition Consultation
Goals and Objectives
Weight Reduction
Tools of Trade
Plus more
Who is this course for?
Nutrition - Diploma
This advanced Diploma in Diet & Nutrition is ideally suited to anyone looking to transform a passion for diet and human health into a rewarding career for life. Created with complete flexibility and accessibility in mind, it is suitable for both newcomers to the subject and existing members of the workforce alike. Whether looking to secure your first professional position, climb the career ladder or perhaps start your own diet and nutrition business from scratch, you'll find the teachings and industry insights within this course invaluable.
Our flexible courses are open to learners on a global basis and are free of both time-restrictions and deadlines. Study in your own time at a pace that suits you from any location with an Internet connection. All course materials are provided as standard and can be accessed 24/7 via our exclusive digital learning platform.
With the help of CPD, the career you've been dreaming of could be right at your fingertips!
Requirements
Nutrition - Diploma
There is no particular entry requirement.
OPTION-I: Endorsed Certificate of Achievement from ABC Awards
At the end of the course, learner can claim an endorsed certificate by paying £120 accreditation fee+postal charges.
Certificate of course Completion
(soft copy) can be claimed for £15. If you need hard copy of this certificate you will pay £25
OPTION-II: CPD Certificate
Upon successful completion of the course, a fee is payable for a CPD Accredited Diploma in PDF format or hard copy.
CPD Accredited Diploma (PDF format)=£30
CPD Accredited Diploma (Hardcopy)=£95
Postage Charges:
National £9
International £15
Career path
Nutrition - Diploma
Diet and Nutrition is a field with limitless scope for self-employment and freelance job opportunities. Alternatively, successful candidates may pursue a more formal position such as:
Sports Nutritionist
Health Coach
Holistic Nutritionist
Public Health Nutritionist
Questions and answers
Currently there are no Q&As for this course.Be the first to ask a question.
Legal information
This course is advertised on reed.co.uk by the Course Provider, whose terms and conditions apply. Purchases are made directly from the Course Provider, and as such, content and materials are supplied by the Course Provider directly. Reed is acting as agent and not reseller in relation to this course. Reed's only responsibility is to facilitate your payment for the course. It is your responsibility to review and agree to the Course Provider's terms and conditions and satisfy yourself as to the suitability of the course you intend to purchase. Reed will not have any responsibility for the content of the course and/or associated materials.